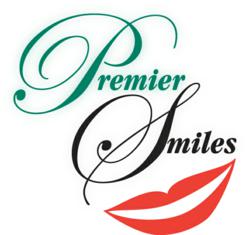 Premier Smiles offers expert treatment for broken and chipped teeth, toothaches, and implant or denture problems.
Berwyn, PA (PRWEB) October 30, 2012
The leading Philadelphia and Main Line dentist, Premier Smiles, is now providing emergency dentist treatments. The emergency dentist services are excellent for individuals suffering from broken teeth, sports injuries, toothaches, and implant or denture problems. All new patients receive a free exam and intra-oral video tour of the mouth. Those in need of an emergency dentist Philadelphia trusts should call (610) 674-1811 for more information and scheduling.
Premier Smiles has been a leading Philadelphia and Main Line dentist for over 10 years. Over time the highly skilled dentist, Dr. Ahriri, has continue to provide modern treatments, and the evolution to emergency dentistry treatments is a substantial benefit to the Main Line. Dr. Ahriri, a leading Philadelphia cosmetic dentist, is also a top Main Line emergency dentist along with his team, offering broken or missing tooth procedures, tooth extractions, and denture & implant repairs.
Premier Smiles is well respected in the Philadelphia and Main Line area and serves a broad area include Wayne, West Chester, Radnor, Ardmore, Bala Cynwyd, Broomall and surrounding areas.
It is not easy to locate a Main Line dental practice that offers such comprehensive treatment in one clinic, including cosmetic, general and emergency procedures such as extractions, crown and denture repair, and broken tooth procedures. East Village Dental has a state of the art treatment center along with providing digital x-rays.
For more information and to schedule appointments, Premier Smiles can be reached at (610) 674-1811.