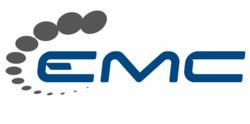 EMC's participation in the SSI Campaign shows that, not only are we committed to supporting GVF, but we are striving to protect the satellite industry's best interests to continue to provide our customers with the best services possible. - Mclane
Miami, FL (PRWEB) May 13, 2013
Global (VSAT) satellite connectivity provider and a large owner of C band payload, Emerging Markets Communications (EMC) has committed to join the Satellite Spectrum Initiative (SSI) Campaign, led by the Global VSAT Forum (GVF), a global, non-profit, international association dedicated to representing the interests of the international satellite communications industry. GVF has been active in satellite regulatory activities, serving as a voice for the industry to address global issues.
The Satellite Spectrum Initiative (SSI), originally formed for the ITU World Radiocommunications Conference (WRC) 2007, has now begun coordinating global efforts to defend against the attacks on satellite spectrum at WRC 2015 by the terrestrial wireless industry, which is prioritizing satellite C-band spectrum for their services. The Satellite Spectrum Campaign is coordinating efforts worldwide through regional and national-level associations at unprecedented levels to leverage presence, expertise and resources.
"Global VSAT Forum is a strategic organization that has been instrumental in creating visibility for EMC within the satellite industry and targeted verticals," said Blake Mclane, President, Emerging Markets Communications. "EMC's participation in the SSI Campaign shows that, not only are we committed to supporting GVF, but we are striving to protect the satellite industry's best interests to continue to provide our customers with the best services possible."
Emerging Markets Communications currently provides satellite, terrestrial and mobile connectivity solutions to oil and gas companies, NGOs, carriers, international organizations and government entities in the most remote and/or challenging areas of the world, including Africa, the Middle East, Central Asia, Pacific Islands, Asia, Central and South America.
EMC is the prominent provider in Africa, with locations in all of the top oil and gas countries including Nigeria, South Sudan, Angola, Kenya and DRC. EMC has 13 support centers in Africa to guarantee the fastest deployment and repairs in the industry. The company has an additional 14 support centers around the world.
EMC is ISO 9001 certified and is the only provider to deliver a fully integrated, end-to-end hardware solution, with 27 support centers to guarantee maximum uptime of mission-critical applications and record maintenance services.
About EMC
Emerging Markets Communications, Inc. (EMC) is a global satellite and terrestrial communications company specializing in delivering mission-critical, network services for the global energy industry, mobile network operators, carriers, governments, NGOs and worldwide enterprises with locations in the most remote and/or challenging areas of the world. As a proven industry leader, EMC enables customers the agility, scalability and efficiency designed to facilitate growth for their global operations. The company operates in 140 countries, with 27 global field support centers and wholly-owned infrastructure of teleports and terrestrial pops in US, Europe and Africa. EMC is financially backed by ABRY Partners; a firm specialized in funding the communications industry with $36 billion of completed transactions.
For more information, call 1+305-539-1358, or visit http://www.emc-corp.net.