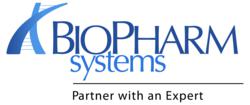 San Mateo, CA (PRWEB) July 31, 2012
BioPharm Systems, a leading provider of clinical trial, data, and drug safety systems, and a Gold level member of Oracle PartnerNetwork (OPN), today announced that Dr. Rodney Lemery, vice president of safety and pharmacovigilance, will be presenting at the 6th Annual Pacific Drug Safety Summit at 1:00 p.m. PT on September 20, 2012 in Burlingame, California.
In a tutorial session titled "Practical Signal Management: A Hands-On Exercise Using Signal Detection Software," Dr. Lemery will use slides to introduce the concepts of signal management and decision support systems to session participants. After a short lecture, the group will break into teams, charged with the documentation of the decisions surrounding identified issues in their respective product safety data. The teams will be asked to use their clinical knowledge and available research tools to "work-up" the issues and formally prioritize, evaluate, and determine risk status of the issue at hand. Once each team has completed their analysis, Dr. Lemery will have the teams input their decisions into a signal software tool. After formal entry into the decision support system, each team will present the findings of their signal work-up. This participatory learning experience will empower each student to share their experience and learn from one another as colleagues and peers.
BioPharm Systems will also be exhibiting its safety and pharmacovigilance products and services at the conference from September 20-21, 2012.
To register or learn more about the event, please visit http://www.pacificdrugsafetysummit.com.
BioPharm Systems is also an Oracle Accelerate solution provider and has achieved Specializations in Oracle Argus Safety Suite, Oracle Life Sciences Data Hub, and Oracle Accelerate for Midsize Companies.
About Oracle PartnerNetwork
Oracle PartnerNetwork (OPN) Specialized is the latest version of Oracle's partner program that provides partners with tools to better develop, sell and implement Oracle solutions. OPN Specialized offers resources to train and support specialized knowledge of Oracle products and solutions and has evolved to recognize Oracle's growing product portfolio, partner base and business opportunity. Key to the latest enhancements to OPN is the ability for partners to differentiate through Specializations. Specializations are achieved through competency development, business results, expertise, and proven success. To find out more, visit oracle.com/partners.
About Oracle Accelerate
Oracle Accelerate provides simple to deploy, packaged, enterprise-class software solutions to growing midsize organizations through Oracle's network of expert partners. Oracle Accelerate solutions enable growing midsize organizations to easily adopt Oracle's enterprise class software. Created by Oracle's expert partners, Oracle Accelerate solutions are simple to deploy, industry-specific packaged solutions, designed for fast time to benefit, which means getting the right solution in place quickly, inexpensively with a controlled scope and predictable returns. The best Oracle Accelerate Solutions are based on Oracle Business Accelerators, which are advanced implementation tools, created and maintained by Oracle. To find out more, visit oracle.com/accelerate.
About BioPharm Systems
BioPharm Systems is an IT consulting company that focuses on the life sciences industry. We have extensive experience in the implementation, integration, migration, upgrade, and hosting of the following Oracle clinical trial management, drug safety and pharmacovigilance, clinical data warehousing and analytics, clinical data management, and electronic data capture systems: Siebel Clinical, LabPas, Argus Safety Suite (Argus Safety, Argus Safety Japan, Affiliate, Interchange, Reconciliation, Dossier, Insight, and Perceptive), Adverse Event Reporting System (AERS), Empirica Signal, Empirica Topics, Life Sciences Data Hub (LSH), Clinical Development Analytics (CDA), Oracle Clinical, Remote Data Capture (RDC), and Thesaurus Management System (TMS).
Founded in 1995 and headquartered in California, BioPharm Systems has offices in the United States and the United Kingdom. To learn more about the company's products and services, please call +1 877 654 0033 (U.S.), +44 (0) 1865 910200 (U.K.), or e-mail info(at)biopharm(dot)com.
Trademarks
Oracle and Java are registered trademarks of Oracle and/or its affiliates.
North America Sales Contact:
Rod Roderick
rroderick(at)biopharm(dot)com
+1 877 654 0033
Europe/Middle East/Africa Sales Contact:
Rudolf Coetzee
rcoetzee(at)biopharm(dot)com
+44 (0) 1865 910200
Communications Contact:
Eugene Sefanov
esefanov(at)biopharm(dot)com
+1 617 795 2032
Twitter: twitter.com/BioPharmSystems
Facebook: facebook.com/BioPharmSystems
LinkedIn: linkedin.com/companies/biopharm-systems-inc
YouTube: youtube.com/user/BioPharmSystems
Google Plus: plus.google.com/104105608638786200757