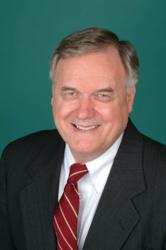 Starting real dialogue between you and them is a giant step toward a positive work environment.
(PRWEB) May 14, 2013
Employee motivator, Gary Brose, today released his Three Top Tips on how to start creating a more positive environment for productivity. Brose reminded his clients that creating a motivated and productive workforce is an on-going project that requires many elements, not the least of which is developing an encouraging atmosphere within which to work.
In "The Ultimate Motivated Employee" Brose identified the seven key steps to a more productive workforce with the first being "Creating the right workplace atmosphere". In a statement today, he referred to several clients who have asked about the best techniques for doing that.
Brose outlined these steps as follows in order to create a more productive workplace:
1) Use powerful compliments: Many managers find themselves a bit stingy with compliments to the employees. But it is a powerful tool for recognizing good work and encouraging repetition of the correct actions you just witnessed. Genuine compliments about truly good efforts let your employees know you are watching, caring and pleased by strong performance. And the lesson is never lost on those employees who are witnessing a fellow worker getting praise. Don't be cavalier about giving praise but be on the watch for opportunities to genuinely compliment a worker and encourage more of the same.
2) Macro-manage: Show your people that you trust them. Delegate to others and empower your workforce. Employees want to feel engaged and part of the journey. Give them the chance to grow a bit and shine too. Give them a clear mission, an expected end result and a schedule for follow ups and then get out of the way. Resist the urge to micromanage as long as the employee is on schedule and on the same page as you are. Remember, delegation is not just a way to unload some work. When you delegate you are showing trust and belief in someone and that is good feeling for all.
3) Listen as though you mean it: Most managers and most people in general do not listen. Fran Drescher, playing the role of Nanny on a TV show once said, "The opposite of talking is not listening. The opposite of talking is waiting." And that is what we do. We wait until the other person is done talking, formulating our response and then we let them have it with both barrels. Some of the most successful business leaders in our age have been managers who learned to really listen. When your people talk to you, truly stop thinking and start really listening. Listen as though you were hanging on every word of the world's foremost authority on the subject. When your employees believe you are truly listening to them, they will open up to you. Starting real dialogue between you and them is a giant step toward a positive work environment.
Brose went on to say that there were certainly other factors involved with motivation but keeping it down to a simple three step process can have a huge impact and assist business owners and managers to create a more engaged, energized and motivated workforce.
"The Ultimate Motivated Employee" is available on Amazon today or via Brose's website at http://www.smallbizsherpa.com
About Gary Brose:
Gary Brose is dedicated to identifying the best techniques to motivate and engage employees. Having spent three decades of trial and error in the real world, and having owned over a dozen companies within that time, Gary has the tools and skills for success when it comes to encouraging and inspiring a team of employees in the right way.
To find out more about Gary, please visit smallbizsherpa.com, like him on Facebook, or follow him on Twitter (@bizsherpa).