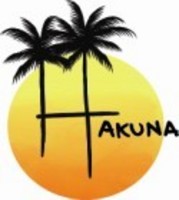 Hakuna takes the labor out of writing an employee schedule!
Bellingham, WA (PRWEB) February 18, 2010
The new buzz going around the hospitality industry is focused on Hakuna Scheduling Software and the impact it is making on how restaurants are handling their employee scheduling. With their ingenious user friendly approach to employee scheduling, Hakuna has placed themselves at the forefront of a technological revolution in the hospitality industry.
Hakuna takes the labor out of writing an employee schedule.
Hakuna is a one of a kind software application that allows the managers to regain control of their schedule. By pairing the mind of a manger with the processing power of today's computer programs, Hakuna has distinguished itself from other schedule writing programs.
With its proprietary scheduling algorithm, managers no longer have to toil over the schedule for hours on end. They simply input their employees schedule requirements and Hakuna takes it from there by generating the employee schedule in minutes rather than hours.
Managers Favorite Hakuna Features:

Automatically generates the schedule
Automatically generates the schedule
Creates a fair schedule for all employees
Organizes and tracks employee's request off
Easily manages all employees online
Maintains accurate employee availability and contact information
Takes the guess work out of writing a schedule for your employees
Accessible anywhere with an internet connection
The difference with Hakuna is they complete the schedule writing process from start to finish. Hakuna keeps track of each employee's availability, requests off, and preferred shifts; then takes that information and runs it through a proprietary scheduling algorithm that calculates the best employee for each shift.
The algorithm makes what was once a tedious time consuming process, and turns it into a simple, accurate schedule in seconds. The manager can then review the selected employees for each shift to ensure they are where they need to be. With one final approval the schedule is published to the employees.
Employees Favorite Hakuna Features:

View upcoming shifts at a glance
Timely posting of the schedule
Current employee phone list
Easily request days off
Fair scheduling of the best shifts
24/7 online access to their schedule
Shifts are consistent with less manager errors in the schedule
Why Choose Hakuna?
With Hakuna Scheduling Software, restaurant managers are relieved from the tedious job of writing an employee schedule. Rather than spending hours developing and managing the schedule, their valued efforts can be put towards the guests and ensuring that their presence is felt on the floor rather than the office. The hospitality industry is entering a new age of service and sophistication, and Hakuna scheduling software is at the forefront of that new age.
Hakuna, is so confident in their employee scheduling software, they back it with a 30 Day Unconditional Money Back Guarantee. If you are not 100% satisfied with Hakuna Scheduling Software, simply give them a call and they will refund your money.
###