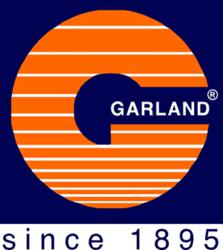 Garland realized a long time ago that to be a customer-centered organization, you have to be a people-centered company
Cleveland, OH (PRWEB) February 07, 2012
The Garland Company, Inc., manufacturer and distributor of high-performance solutions for the building envelope, recently announced it has received two important awards that recognize its people-first culture and commitment to the quality of life.
Every year since 1999, the Employers Resource Council (ERC) has hosted an annual recognition program to honor 99 great workplaces in Northeast Ohio. ERC is NEO's leading and largest professional organization dedicated to HR practices, programs, and services. This year, Garland was honored with the NorthCoast 99 Award for the twelfth consecutive year. As a NorthCoast 99 award-winning company, Garland was evaluated on a number of employee-focused criteria, including compensation and benefits, health and safety, training and education, diversity, communication, and community service and involvement.
The Crain's Cleveland Business Emerald Awards honors outstanding Northeast Ohio companies that have successfully reduced their environmental footprint by implementing strategic sustainable priorities. As "Champions of Sustainability," honorees are awarded for having demonstrated the cost-trimming and environment-enhancing benefits of a People, Planet, Profits philosophy. Garland was honored as a finalist in this year's Emerald Award competition.
Wally Barch, director of recruitment, concludes, "Garland realized a long time ago that to be a customer-centered organization, you have to be a people-centered company. These awards are a public acknowledgement that Garland is among only a handful of companies in our area that have consistently demonstrated their long-term commitment to their people, their communities, and the environment."
The Garland Company, Inc. is a worldwide leader of quality, high-performance roofing and building maintenance systems for the commercial, industrial and institutional markets. For over 100 years, Garland has continually developed unique product and service offerings that raise industry standards of performance in order to meet the technical performance requirements of a wide range of challenging waterproofing applications throughout the world. Its over 200 local representatives are strategically positioned throughout the United States, Canada, and the United Kingdom to provide integrated product and service solutions for single and multi-property facilities. The Garland Company, Inc., headquartered in Cleveland, Ohio, is an ISO 9001:2008 certified company.
For more information, visit http://www.garlandco.com, or contact your local Garland representative at 1-800-321-9336.
###