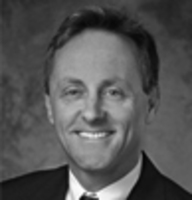 The new Bersin & Associates' research confirms that there is no 'one-size-fits-all' management style
Waco, TX (PRWEB) July 2, 2008
Profiles International, the market innovator and leading global provider of comprehensive employment assessments and talent management solutions, today announced the upcoming human resource webinar, "Performance Coaching -The Key to High-Impact Performance Management." The webinar, which will take place on July, 21 at 2:00 p.m. EDT, 1:00 p.m. CDT, is sponsored by Profiles International and will be hosted by Josh Bersin, president of the renowned research and advisory firm, Bersin & Associates.
"Our recently completed research shows that companies need to rethink their entire approach to performance management," said Bersin. "The old strategy of measuring past performance is simply not enough. Our research shows that coaching for performance drives significant business value and can make performance management much more effective."
Based on the new Bersin & Associates research, the employee performance management webinar will focus on what managers can do to become great coaches. In his presentation, Bersin will demonstrate the immense value of employee coaching and will discuss the importance of tailoring coaching initiatives to address the unique characteristics and competencies of the employee, in the context of his work environment.
"The new Bersin & Associates' research confirms that there is no 'one-size-fits-all' management style," said Jim Sirbasku, CEO of Profiles International. "The more a manager understands the unique characteristics of an employee, the more effective the coaching. More effective coaching means greater performance improvement by the employee and that is really the ultimate goal."
To register for the "Performance Coaching -The Key to High-Impact Performance Management" webinar, visit Profiles International
About Bersin & Associates:
Bersin & Associates is the only research and advisory services firm focused solely on research in enterprise learning and talent management. Bersin & Associates' WhatWorks® research and research-based services are designed to deliver actionable direction and to help improve operational effectiveness and business impact. For more information, visit Bersin.com
About Profiles International, Inc.:
Profiles International is the world's leader in selecting and developing high-performance workforces through innovative human resource management solutions and a comprehensive suite of employment assessments that help companies gain a competitive advantage by selecting, hiring, retaining and developing great talent. Continually validating and updating its assessment products, Profiles International serves many of the largest companies in 118 countries around the globe. For more information about Profiles International's suite of human resource management solutions, visit: ProfilesInternational.com.
###