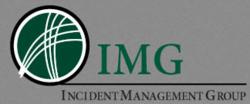 Due to the recent spate of security incidents in Africa, we are conducting a review of the state of corporate and employee travel security in Africa
Los Angeles, CA (PRWEB) April 02, 2013
The Incident Management Group, Inc. (IMG), a leading International Travel Security Consulting Firm, has announced a Security Review Initiative of corporate and employee travel security in Africa. Unfortunately, the African security environment has worsened recently, posing risks for those traveling there. Consequently, many organizations are seeking advice from African security companies and international consulting firms.
Clients and non-client businesses with business dealings in Africa are being urged to reach out for a security consultation. The philosophy of the initiative is to do the preparatory security work with clients and other businesses in order to preclude security problems.
Due to the private nature of security consulting, businesses are encouraged to send a private message to the IMG Group at -

The Arab Spring and African Security
The Arab Spring has caused instability in the northern parts of the continent, while parts of the Sahel have grown increasingly volatile. France, for instance, has recently intervened in Mali in order to counter an Islamist rebel army. Similarly, Islamists have been implicated in the In Amenas, Algeria hostage raid that killed more than 40 employees of a gas facility. In Nigeria, a terrorist group known as Boko Haram has been stirring up trouble and may have been behind the recent kidnapping of seven westerners in the country. It is in the wake of these incidents, the IMG has announced an employee travel safety and security review. Even though there are dangers in Africa, the continent is rich in natural resources and many large corporations continue to do business there. However, many are now looking to African security companies and corporate security consultants to review their policies and ensure the safety of their employees.
"Due to the recent spate of security incidents in Africa, we are conducting a review of the state of corporate and employee travel security in Africa" said Chris Hagon, CEO of IMG. "Many firms in Africa are looking to African security companies and international consulting firms for advice and guidance on how to move forward with their employee safety and travel security plans. That is why we believe this review is so important. We want to ensure that our clients understand the potential threats posed to their operations, particularly the recent incidents involving hostage taking and kidnapping. We also want them to understand how to safely travel to, from, and around Africa. After all, corporate security in Africa is vital to many companies. That is why we will continue to work to ensure that our clients have the best security consulting advice available."
African Hotspots
As part of its security and safety review, IMG is hoping to identify security "hotspots," areas where the security environment is more threatening than normal and/or subject to sudden change. Below are several areas in Africa that IMG views as having the potential to compromise employee travel security.
Somalia - By most accounts, Somalia is a failed state. Its government cannot control the country, pirates still base on its shores, and Al Shabaab, a militant Islamic group, continues to plague the country.
Mali - France recently sent in over 4,000 troops to counter an Islamic rebel group that threatened to take over this West African nation. It is still too early to tell if the French presence will be successful in bringing stability to the country. However, many observers continue to watch to situation closely.
Northern Africa - The Arab Spring has brought much instability to the countries of northern Africa such as Libya, Tunisia, Egypt, and Algeria and has had consequences for employee travel security. For example, many observers worry that weapons are making their way out of Libya to other parts of Africa. Even though Algeria was not caught up in the Arab Spring, it recently was the site of a violent hostage taking raid targeting westerners working on a gas field.
Nigeria - Nigeria is one of the most powerful of Africa, rich in natural resources. Unfortunately, there is instability in the predominantly Muslim northern part of the country where Islamic groups like Boko Haram operate. Recently, seven foreigners visiting the country were kidnapped leading many to fear that the situation could deteriorate further. Consequently, many firms are turning to African Security Companies and international consulting firms for advice and guidance.
About the IMG Group
The IMG Group is a leading International Travel Security Consulting firm. Corporate or business organizations concerned about their need for detailed and robust travel security planning can reach out to the IMG Group for assistance. The company's expert security consultants provide services such as executive, employee, VIP, and expatriate travel security, risk and threat assessments, workplace violence prevention, crisis management planning, and more.
Web. http://www.theimg.com
Tel. (877) 887-9914