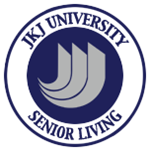 If you are a mid-size employer who wants to take control of your healthcare program and shift your model from one of illness care to one of prevention leading to reduced cost and healthy workforce, group captive offers that opportunity.
~ Liz Burns
Newtown, PA (PRWEB) February 04, 2013
On February 20, leading insurance brokerage and risk management firm Johnson, Kendall & Johnson, Inc. (JKJ) along with Pareto Captive Services will host a discussion on how employee benefit group captives , when coupled with wellness programs and a culture of prevention, are a compelling risk management option for mid-size employers in the senior living industry.
The captive model has long been a recognized option for transferring risk in the property and casualty arenas, but a new concept has emerged that applies the captive concept to employee benefits. The idea is that if companies can better control and predict core issues that drive benefit costs, they can break the cycle of relying solely on insurance carriers to determine loss trends.
"If you are a mid-size employer who wants to take control of your healthcare program and shift your healthcare model from one of illness care to one of prevention leading to reduced cost and a healthy workforce, group captive offers that opportunity," said Liz Burns, Executive Vice President of JKJ Benefits. "We're seeing a significant shift in employers focusing on the value of health. They understand a key ingredient in driving organizational growth and success is the physical and emotional health of employees. As such, a key component to a successful organization is including a worksite wellness program."
Burns points out that employers who fund healthcare have for too long focused on managing soaring healthcare costs and have missed the fundamental point: managing health.
"We need to shift the paradigm from having our health plans be plans of rescue where benefits are predicated on paying to treat disease and injury to health plans with a principle foundation of paying and rewarding for health improvement. But this won't be achieved if we allow others to manage and control our healthcare destination," she said.
Johnson, Kendall & Johnson, Inc. is a recognized trailblazer in corporate wellness policy. The company is rated one of Philadelphia's "Top 5 Healthiest Employers," a testament to internal experience and commitment to wellness program coordination.
The upcoming captive insurance session is the latest installment of JKJ University, an innovative series of workshops on insurance, safety, risk and claims management issues designed to assist senior living communities with safety and risk management initiatives.
To register for the February 20 discussion on captive insurance, go to: http://jkjuniversity-022013.eventbrite.com/
For more information on JKJ University and to view and download past trainings, go to http://www.jkj.com/jkjuniversity. Also, join our communities on Facebook and LinkedIn to stay up to date with future JKJ events and industry news.
About Johnson, Kendall & Johnson, Inc.:
Johnson, Kendall & Johnson, Inc. is an insurance brokerage and risk management firm managing corporate and personal risks for over fifty years. JKJ's personalized service in Property & Casualty Insurance, Risk Management Consulting, Group Benefits Insurance, Personal Insurance, Life Insurance, Financial Services and Retirement Planning allows JKJ clients to focus on their respective businesses while JKJ provides direction in managing the risk. JKJ's publicly traded, privately owned, nonprofit and personal clients all benefit from the same tailored approach.
JKJ is licensed in and works with clients in all 50 states, has access to all major insurance markets, and has a wide array of expertise in a number of different industries. Additionally, JKJ is a founding board member of RiskProNet International and UNIBA. These organizations support JKJ and one another's ability to work with and provide unparalleled service to international clients.