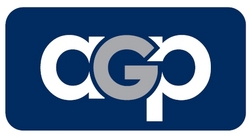 It is exciting for us to join Apex and to work with Gary Griffith, Ian Packer, Scott Brock and the AGP Business Partners. AGP brings significant new resources to our Brooks Bittner clients, and the AGP client services model, coupled with their global reach, allows us to extend our market area and product deliverables
Dallas, Texas (PRWEB) December 8, 2008
Apex Global Partners (AGP) announces the acquisition of Brooks Bitter and Associates, one of the leading privately owned employee benefits brokers in Dallas.
Brooks Bittner and Associates provides benefit department outsourcing, health and welfare plans insurance brokerage and consulting, as well as retirement plans and executive compensation consulting, to corporate clients throughout Dallas and North Central Texas.
"We are very pleased to have Joe Bittner and the Brooks Bittner professional team join AGP. Joe is a recognized leader and expert in the employee benefits field and has built an excellent company. The Brooks Bittner acquisition allows us to continue to build out our middle to upper market clients and resources, and to broaden our base of cross selling employee benefit, property and casualty, and risk management services programs. Joe is a welcomed addition to our management group, and will continue in his role as President of the Brooks Bittner division of Apex, as well as leader of our middle market employee benefits services initiatives," states Gary Griffith, CEO and Chairman of AGP.
"It is exciting for us to join Apex and to work with Gary Griffith, Ian Packer, Scott Brock and the AGP Business Partners. AGP brings significant new resources to our Brooks Bittner clients, and the AGP client services model, coupled with their global reach, allows us to extend our market area and product deliverables," states Joe Bittner, President and Owner of Brooks Bittner and Associates.
Based in Dallas, Apex Global Partners provides creative solutions to its corporate clients in the areas of domestic and international brokerage, as well as employee benefits and human resources consulting. Apex works with more than 62 partners in 55 countries through its participation in WBN, Ltd, the largest privately owned insurance broker network.
For more information, Contact:
Gary Griffith
Apex Global Partners
9400 North Central Expressway, Suite 1400
Dallas, Texas 75231
214.871.0404
http://www.agpins.com
###