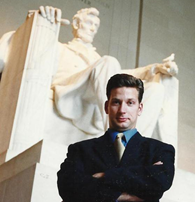 Other employment agencies in Los Angeles are just high-volume "Jack of all trades" commission factories that try to be all things to all people
Los Angeles, California (PRWEB) April 12, 2013
Brian Daniel, a veteran celebrity personal assistant who has worked with Hollywood A-list, royalty and billionaires, has expanded his Los Angeles employment agency to include all territories in Southern California. Now employers in Greater Los Angeles, San Diego and Orange County can have access to elite personal assistants, estate mangers and executive assistants through the world's only recruiter dedicated exclusively to candidates for celebrities and high net worth families.
"The demand for celebrity personal assistants has been overwhelming," says Daniel, who has been operating his Los Angeles employment agency since 2007. "I never dreamed that the demand for personal assistant jobs was this great. I've actually been making placements for executive assistants all over the country."
Since Southern California is the world's epicenter for celebrities, billionaires and ultra-high net worth families, Daniel and his recruiters have consistently been busy matching highly-qualified candidates with CEOs, entrepreneurs, rock stars, sports figures, and other types of business moguls in the entertainment industry.
These types of top-tier personal assistant jobs have never been so advanced because in time's past, the position was just a glorified errand runner. Now these positions yield a great deal of power because the assistant is not only a gatekeeper but a sort of business manager. Managing finances, domestic staff, private jets and fleets of exotic cars are par for the course in the world of a celebrity personal assistant.
Executive assistants and estate mangers play a very important role in their employers' lives because studies show that paying to have the best of the best candidates is a great return on investment. Personal assistant jobs require heavy calendar management – both personal and professional – so having an assistant that's proficient, ultimately, saves the employer time and money.
The key to Brian Daniel's success as a headhunter is his uncanny ability to match the candidate perfectly with the employer. "Just because one assistant has worked for a celebrity doesn't mean they will be a good match for another Hollywood A-lister, or even a billionaire for that matter," says Daniel. A number of considerations have to be made beyond experience: temperament, personality, and professional background are only some of the components that go into making a recommendation to hire.
Because The Celebrity Personal Assistant Network is a boutique firm, personalized service is afforded to both clients and candidates – something other high-volume employment agencies in Los Angeles can't boast.
The areas now covered by the agency include Greater Los Angeles: Hollywood, Beverly Hills, Universal City, Santa Monica, Burbank, Simi Valley, Thousand Oaks, Calabasas, and Malibu; Orange County: Anaheim, Irvine, Mission Viejo, Laguna Beach, Dana Point, Huntington Beach, and San Clemente; San Diego: La Jolla, Chula Vista, La Mesa, Rancho Sante Fe, Encinitas, Oceanside, and Carlsbad. For more information, visit http://www.FindCelebrityJobs.com.