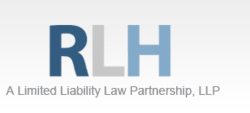 Honolulu, Hawaii (Vocus/PRWEB) February 16, 2011
The Honolulu, Hawaii law firm formerly named Roeca, Louie & Hiraoka has been renamed Roeca Luria Hiraoka LLP following the departure of David M. Louie, who has been appointed the Attorney General of the State of Hawaii. The firm's new named partner is April A. Luria.
April A. Luria concentrates in the areas of medical malpractice, employment and labor matters, civil rights litigation, insurance defense, personal injury, premises liability, and products liability. Ms. Luria has more than twenty five years of trial, arbitration and mediation experience, she has represented corporate and individual clients in a wide variety of matters and tried numerous cases to verdict.
In addition to Ms. Luria's involvement at the firm, she was also the Chair for the 2009 Hawaii State Bar Association Trial Academy and was an adjunct professor at the William S. Richardson School of Law, University of Hawaii, for pretrial litigation from 2001-04. Ms. Luria is also a member of the Hawaii State Bar Association, Indiana State Bar Association, American Bar Association and the Hawaii Defense Lawyers Association.
About Roeca Luria Hiraoka LLP:
Roeca Luria Hiraoka LLP(RLH) is one of Hawaii's premier civil trial law firms, providing a wealth of trial and litigation management experience to its clients. The firm concentrates its practice in civil litigation, including: personal injury matters, construction defect litigation, product liability, medical, legal and other professional malpractice, toxic torts, insurance coverage disputes, employment law, commercial litigation, contract disputes, aviation law, premises liability, prison litigation, directors and officers liability, and other areas. Roeca Luria Hiraoka has handled cases for and continue to represent many insurance companies, insurance agencies and brokers, self insured companies, product manufacturers, construction companies, doctors, lawyers, architects, engineers, hotels, retail businesses and individuals.
The attorneys of RLH are highly experienced in trial work and litigation, and know how to persuasively present a case to a jury, judge or arbitrator. RLH attorneys are highly rated and have distinguished themselves in their fields. The firm and its attorneys are listed in Martindale-Hubbell's Bar Register of Preeminent Lawyers, Best's Directory of Recommended Insurance Attorneys, Best Lawyers in America, Hawaii Super Lawyers and Outstanding Lawyers of America. RLH partners all have the highest AV ratings with Martindale-Hubbell. RLH attorneys are active members of nationally recognized organizations, such as the American Bar Association, the Federal Bar Association, and the Defense Research Institute.
Additionally, Roeca Luria Hiraoka LLP is a member of the International Society of Primerus Law Firms (Primerus). Primerus is an international society of top-rated, independent, boutique law firms that have earned the right to display the Primerus seal of quality. As one of the most respected law firm societies, Primerus has over 170 member firms in 125 cities located in 23 countries throughout the world. Primerus has become the size of some of the world's largest law firms. However, unlike most large firms, Primerus is growing at an unprecedented pace, and is expanding throughout Europe, Asia, and elsewhere around the globe. In every country, Primerus lawyers have the skill and experience to advise clients on the international aspects of their transactions. High quality legal services at reasonable fees – that's how Primerus can work for you. To learn more about how Primerus can provide the trusted legal advisors you need, visit http://www.primerus.com.
# # #