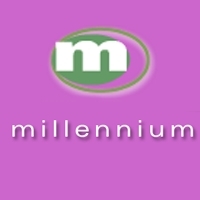 Many unemployed workers who had been downsized due to the economy began doing temporary jobs out of necessity and actually found that it was the right professional choice for them
New York, NY (PRWEB) February 8, 2010
Millennium Personnel Corp., a New York City based full service temporary employment agency providing resume writing and job placement, was recently asked by Fox News why the temp market is so hot now.
According to Lainie Bennett, Millennium Personnel Corp. CEO, "Many unemployed workers who had been downsized due to the economy began doing temporary jobs out of necessity and actually found that it was the right professional choice for them!"
Temping gives workers independence because they can pick their own schedules. It can be great for parents who might want off for school vacations and holidays, artists and actors who need flexibility for auditions and shows." stated Bennett. "It allows people to pursue other interests while still maintaining a stream of income. Also, students can do temp work around their class schedules and earn extra spending cash while finishing their education."
If job seekers are undecided about their career path or looking to make a career change temporary assignments can give workers the ability to get their feet wet in a particular industry that they may not be familiar with and see how they like it, which can be extremely useful! At the same time, temping gives people new to the workforce the ability to gain experience and build up their resume while keeping their skills fresh and keeping up with current technology. Many temporary workers even learn brand new skills on the job!
Indeed, many temp jobs DO lead to permanent positions because temp assignments allow workers to network with and meet multiple individuals at a variety of companies and showcase their skills in the hopes of finding permanent employment
Lainie Bennett explains, "The bottom-line is that temping is great for anyone who likes the excitement of a changing or a stimulating environment. Our temps need to be highly adaptable so they can go out to our client companies and hit the ground running."
About Millennium Personnel Corp.:
Millennium Personnel Corp. (MPC-NYC.com) was founded in New York, NY in 1996. Millennium Personnel Corp. is full service employment agency serving the New York City job market, specializing in resume writing, as well as job placement. Check us out on Facebook (facebook.com/pages/New-York-NY/Millennium-Personnel-Corp/194671487611), Twitter (twitter.com/MillPersonnel) and our blogs at:
http://www.newyorkcityresume.com
http://www.nycpersonnel.com
http://www.staffingny.net
This press release has been distributed by SalemGlobal Internet Interactive Public Relations (SalemPR.com). Based in New York City, SalemGlobal, optimizes websites to increase traffic from search engines, provides lead generation, and improves conversion of site visitors to customers. Other services include general website marketing, search engine optimization (SEO), ecommerce solutions, content management systems, website hosting, web design and maintenance. For more information, please contact CEO Raphi Salem at 888-578-6732.
###