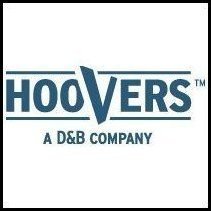 Anyone who has been entrenched in a job search knows the value of streamlined information
Austin, TX (PRWEB) September 30, 2009
Hoover's, Inc. today announced the launch of the new Hoover's Jobseeker Report, which gives job candidates a competitive advantage by helping them develop unique insight into targeted companies and industries as they conduct employment searches and prepare for interviews.
"Anyone who has been entrenched in a job search knows the value of streamlined information," said Peter Poulin, Hoover's executive vice president of marketing. "We are in the midst of a highly competitive job market, and job applicants are grateful for any advantage they can gain over their fellow interviewees."
Key to boosting job search candidates' confidence, the reports provide interview preparation questions and an overview of business challenges and opportunities from First Research industry profiles. The reports also include company contact information and description, top competitors, recent company news and announcements, stock performance and key financials.
"We collaborated with leaders in the jobseeker industry to design the product and ensure we got it right. The reports provide comprehensive, real-time intelligence about organizations and their industries, in a package tailored specifically for those seeking jobs," continued Poulin. "Our goal is to give users a leg up on the competition by providing unparalleled insight to help them feel confident in their understanding of specific companies and industries."
Hoover's Jobseeker Reports can be purchased at http://www.hoovers.com/jobseeker, as well as through a variety of industry-leading job Web sites.
About Hoover's, Inc. - The Fastest Path To Business™
Hoover's, a D&B company, provides its customers with insight and actionable information about companies, industries and key decision makers, along with the powerful tools to find and connect to the right people to get business done. Hoover's provides this information for sales, marketing, business development, and other professionals who need intelligence on U.S. and global companies, industries, and the people who lead them. Hoover's unique combination of editorial expertise and one-of-a-kind data collection with user-generated and company-supplied content gives customers a 360-degree view and competitive edge. This information, along with powerful tools to search, sort, download and integrate the content, is available through Hoover's (http://www.hoovers.com), the company's premier online service. Hoover's is headquartered in Austin, Texas.
# # #