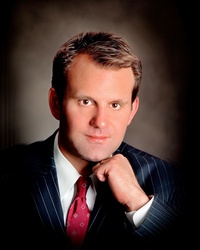 In this market it is extremely hard to get a job with a recruiter, and recruiters typically work with very few companies
Pasadena, CA (PRWEB) May 29, 2008
Training professionals have gained wide recognition in the recent times as they play a crucial role in improving employee/team morale and enhancing their skills. A new EmploymentCrossing.com website, (TrainingCrossing.com), seeks to consolidate every trainer job in the market.
TrainingCrossing.com offers all types of training jobs, career advancement opportunities, and employment information for the training industry. TrainingCrossing contains athletic trainer jobs, training manager jobs, sales trainer jobs, IT training jobs, dog trainer jobs, corporate trainer jobs, personal trainer jobs, and all types of trainer job listings for those pursuing training careers.
Training professionals are in great demand. According to the American Society for Training and Development (ASTD), US organizations spent $129.60 billion on employee learning and development in 2006. The Bureau of Labor Statistics reports that in 2006, 210,000 jobs were created for training and development specialists. For the athletic trainers, about 17,000 jobs were created in 2006. The employment of athletic trainers is expected to grow 24% from 2006 to 2016, much faster than the average for all occupations.
"In this market it is extremely hard to get a job with a recruiter, and recruiters typically work with very few companies," says A. Harrison Barnes, founder and CEO of TrainingCrossing.com. "Job openings that are not widely known or publicized are the easiest jobs to get."
Despite the looming recession, there will always be a need for qualified trainers eager to prove competitive among their peers. Trainer positions span many industries, from healthcare to sales and from education to sports. Trainers are often the key to business growth and success through developing the skills and knowledge of a company's workforce.
TrainingCrossing.com, an EmploymentCrossing.com website, was launched to assist training professionals with sorting out the opportunities that they may not find out about otherwise. Unlike other job boards, the site focuses solely on training jobs, and it doesn't charge employers to post jobs.
"TrainingCrossing is a research company that works for job seekers," Barnes says. "We seek to connect you to employers."
According to Barnes, the most popular searches on the site have been:

Training jobs and TrainingCrossing.com
Athletic trainer jobs and TrainingCrossing.com
Corporate trainer jobs and TrainingCrossing.com
Personal trainer jobs and TrainingCrossing.com
Job trainer programs and TrainingCrossing.com
Trainer and development jobs and TrainingCrossing.com
Dog trainer jobs and TrainingCrossing.com
Training manager jobs and TrainingCrossing.com
Training specialist jobs and TrainingCrossing.com
Barnes emphasizes that TrainingCrossing.com is committed to finding new sources of jobs daily. "There is an astonishing number of training job openings out there. We want to find them all," he says.
TrainingCrossing.com charges $29.95 a month to view its job-opening research. As part of the site's launch special, however, TrainingCrossing is offering a free, seven-day trial to allow job seekers to familiarize themselves with the service.
For more information about TrainingCrossing.com, please visit TrainingCrossing.com.
# # #