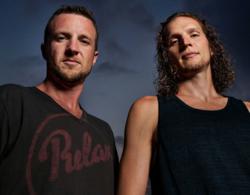 With over 40,000 members earning in excess over 12-Million dollars in the first 10 months, Empower Network is poised for a massive momentum at the upcoming san diego event.
San Francisco, CA (PRWEB) August 24, 2012
This past weekend the Empower Network Master's Retreat Training course and program took place in Costa Rica. It was the 3rd event since the creation of Empower Network.
According to some of the members who had the chance to attend, the event was full of powerful concepts, beautiful breath taking views and people who had changed their life by making a decision to get all in.
For those who don't know what Empower network is, the system is an all-in-one blogging platform that got started back in the fall of 2012.
The Empower Network opportunity and company of like-minded entrepreneurs and spirited go-getters have now ballooned to over 40,000 active members and has paid over 12 million dollars in commissions in its first 10 months of existence, breaking records in the industry of internet marketing and MLM.
The creators of the system David Wood and David Sharpe are brilliant when it comes to marketing, both understand how hard it can be for a distributor or anyone for that matter to build a business without a consistent flow of leads.
With the vision to empower others to grow a business online the system pays 100% commissions, which is almost unheard of in the direct selling industry.
So far the empower network system has helped people from all walks of life achieve their objective online.
Commonly people struggle with the technical curve involve with making a transition to an online business, but it seems like part of the empower network success lays on making the shift to marketing online easy for unsavvy members.
The first Empower Network event took place in Atlanta, GA in June and has since doubled the company's growth and expectations heading into their upcoming San Diego event September 21-23rd.
The company is now in a promotional cycle and getting ready to release the new training, which was shot in Costa Rica.
The release of the new product can be a great time for all new people who miss the beginning, to tag along and take advantage of the opportunity buzz currently going on.
Empower Network is expected to hit momentum by September 21st when its 3rd event will be taken place in San Diego. The crowd at the "let's fight the forces of evil event" in San Diego will almost triple the number of people who assisted to the 1st event in Atlanta.
Most members who have had the chance to attend events, would agree in saying that people can't afford to miss events because is THE place where breakthroughs happen.
According to some of the biggest earners in Empower Network, events make a different because most people get a chance to see, there is really no fundamental difference between someone who is making $50,000 a month and one who is not.
The real difference is in the degree of commitment, consistency and the discipline to follow the course to a T.
Other Empower network reviews referred to the system as a movement that has never been experience before in the industry.
According to the empower network official site, the fact that we now have the chance to connect with so many people instantly, changes the dynamic of an MLM business and increases its potential.
Empower network has made it a point to use the technology on our time to leverage a business. Whether someone is looking to start a business offline or online, is profitable to use the Internet to expand.
According to members who went to Costa Rica "Joining empower network will get an online business started but for those who want to take their business to another level, events are a must".
Don't miss the next event taking place in San Diego and join the vision of freedom Empower Network started.
For more about the Empower Network system, sales process, funnel, compensation plan and products, visit http://NetworkEmpower.com today.