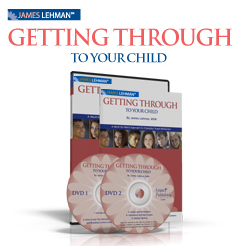 Westbrook, Maine (Vocus/PRWEB) April 05, 2011
Parents and kids have been fighting since time immemorial, but these days, with the advent of the Internet, cell phones and social networking, the parenting stakes are much higher. How do you make sure your child is instilled with your values? How do you teach responsibility and accountability in a world where it's fashionable to blame your problems on someone else?
In a recent Empowering Parents poll, 48% of parents surveyed said their child rarely does what they are asked without a fight and 42% said their child ignores them outright. Not surprisingly, of all parents surveyed, 35% said they do not communicate well with their child or teen in general.
Luckily, there is hope. In the Empowering Parents article Setting Limits with Difficult Kids: How to Get Them to Listen, James Lehman, MSW explains, "Most kids have a whole monologue going on in their heads that says, 'I can do it; it's no big deal; why won't she let me?' But it's your job to decide where the line is. As a limit setter, your attitude has to be, 'I'm your parent, and my job is to keep you safe and healthy. This is the way it is.' Don't hesitate to set firm limits in the areas of health and safety." In response to questions on the Empowering Parents site and the popularity of this article, Legacy Publishing Company, the creators of The Total Transformation, came out with Getting Through to Your Child, a program that teaches parents how to communicate with even the most defiant teens and kids.
Legacy Publishing Company, the publisher of Empowering Parents, is America's premier producer of personal development programs for families and couples. Legacy's flagship product, The Total Transformation Program—created by renowned child behavioral therapist James Lehman, MSW—has sold nearly a quarter of a million units to date. For more information, please contact Nathan O'Leary at 856-5600 x 3013 or nso(at)legacypublishingcompany(dot)com. For more information about joining Legacy Publishing Company's team, visit http://www.goodnewsgoodjobs.com.
# # #