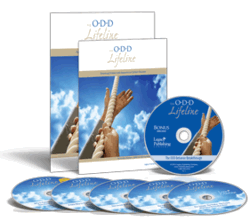 Parenting an ODD child is not like parenting a 'typical' kid. That's because ODD kids often give the message, through their consistent negative behaviors, that they don't care what you – or society – expects of them.
Westbrook, Maine (PRWEB) February 07, 2012
What can parents do when the usual techniques don't seem to work with their oppositional, defiant kids? In their new program, The Oppositional Defiant Disorder Lifeline, family therapists Kim Abraham LMSW and Marney Studaker-Cordner LMSW offer real hope, along with tried-and-true techniques, to parents dealing with ODD or Conduct Disordered kids.
Kim Abraham is herself the parent of an adult child with ODD. "I've been there, and I know that parenting an oppositional, defiant child takes more than consistency," says Abraham. "It takes an approach that recognizes your child's personality—and the special challenges that come with raising this type of kid."
She and co-author Marney Studaker-Cordner created The ODD Lifeline as a specialized, step-by-step program for parenting oppositional, defiant children, teens and young adults. The unique parenting tools they introduce are designed specifically to work with extremely oppositional, resistant, explosive kids—age 5 to young adult.
Why are ODD kids so difficult to parent? "Typical kids will change their behavior because they are uncomfortable with a consequence and don't want to experience it again," says Studaker-Cordner in a recent article in EmpoweringParents.com called Parenting ODD Children and Teens: How to Make Consequences Work. "An ODD child may indeed feel uncomfortable but is committed to digging in his heels as part of the power struggle. He will look for ways to get around the consequence—and ODD kids are often very bright and creative when it comes to this." In the article, Abraham and Studaker-Cordner introduce the concept of "Fail-proof consequences"—an example of one of the many effective, hands-on techniques they give parents in their program, The ODD Lifeline.
The ODD Lifeline is produced by Legacy Publishing Company, America's premier producer of personal development programs for families and couples and the company behind the award winning Total Transformation Program by James Lehman, MSW and The Calm Parent: AM & PM by Debbie Pincus, MS LMHC.
If you'd like more information about The ODD Lifeline or would like to arrange an interview with Kim Abraham LMSW or Marney Studaker-Cordner LMSW, please contact Mary Crowley at (207) 856-5600 x 3005 or mcc(at)legacypublishingcompany(dot)com.
###