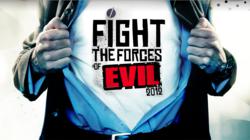 In 57 days Little has enrolled a total of 72 people and is astounded by the fact that in such a short period of time he has already experienced a $1750 day while sleeping.
Beverly Hills, California (PRWEB) August 08, 2012
Jab Jab Uppercut WOW! It's a bird. It's a plane. NO! It's the MLM Superhero. Fighting the Forces of Evil both online and offline in cities around the world - Darren Little aka The MLM Superhero announces his first $1750 with the Empower Network while sleeping.
"Quite honestly, the past 57 days have been a complete whirlwind" said Little in a recent interview. "I started with an Empower Network blog with a goal to generate a $3000 monthly marketing budget for my primary business. My goal was to enroll 50 people into the program and I had no idea that in my first 30 days I would enroll 48".
Little says that the results using the Empower Network Platform have been nothing short of spectacular. In 57 days he has enrolled a total of 72 people and is astounded by the fact that in such a short period of time he has already experienced a $1750 day while sleeping.
"Nothing can describe the feeling of waking up to a series of emails filling your inbox up totaling $1750". says Little "What makes this such a milestone, is that this is the very first time I can honestly say that I have been able to live a lifestyle, instead of feeling that my business is a regular job. Typically when I get involved with an MLM launch, my phone is ringing from dawn til dusk. I typically am working 18 hour days for at least 90 days. This has not been the case with the Empower Network. I spend 45 minutes to an hour writing a blog post. Then I connect with a few people on Facebook and steer them to a video. That's it."
Little says that the real recognition goes out to David Sharpe and David Wood for designing such a great program that can benefit both novice and advanced marketers. With training products that are incredibly effective and 100% commissions, Little says that it's one of the best programs he has ever seen online.
With Empower Network, affiliates get access to a fully optimized blogging platform for $25 a month. They can upgrade to the Inner Circle Training for an additional $100 a month where they get access to weekly calls from 7 figure income earners, top marketers and trainers.
The Empower Network offers two training programs:
a). The Costa Rica Intensive for $500
This includes the best of the best marketing training pulled from a weekend retreat in Costa Rica.
b). The 15k Formula for $997
9 videos interviewing the top income earners in the program that reveal their marketing secrets on how they earn $1000 a day or more.
Affiliates can start with Empower Network for only $25 and upgrade to the Inner Circle whenever they want - making the program an easy market entry and easy to market to the masses. The two training products The Costa Rica Intensive and the 15k Formula are both optional. If an affiliate has purchased these products, they collect 100% of the commissions for reselling them. If they have not purchased the products but someone they enroll purchases them, those commissions roll-up to their referrer.
The marketing plan for the Empower Network is also unique. The 1st, 3rd and 5th commissions are kept by the affiliate and the 2nd, 4th and 6th go to the referrer. Then, every 5th commission thereafter goes to the referrer.
As a person enrolls new reps into the program, they end up with multiple income feeders that are sending them pass-up commissions in the program. This makes the program very desirable for both conventional marketers and internet marketers that understand the power of the internet.
People with no internet experience can get access to valuable training information they need to create content, generate leads and create both passive and residual income.
Empower Network currently ranks at 638 most trafficked site on the web. With so many people blogging on the platform, it makes it an authority site and allows for much higher ranking on Google.
For more information on the Empower Network
Contact: Darren Little
MLM Superhero
Phone: 604-771-1901
Email: darren(at)darrenlittle(dot)com
WATCH THE VIDEO