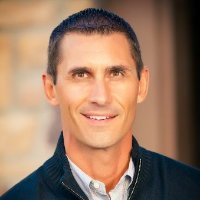 Our new approach to the industry coupled with Dave's track record is an excellent partnership.
St. Paul, MN (PRWEB) July 10, 2014
Empowris has announced the hiring of Dave Lange as their National Director of Sales. He will be responsible for driving corporate sales throughout the US. Dave has a successful track record in the Health & Wellness industry, most recently serving as the Strategic Sales Manager with Weight Watchers International, Inc. Dave comes to empowris with over two decades of strategic selling and corporate expansion with previous employers, including Weight Watchers, Medtronic and Sprint. "Dave brings high energy, experience and passion for Health & Wellness and we are thrilled to have him as a part of our team," says CEO Dave Olsen. "As our sales leader, Dave will work to ensure our marketplace approach to wellness will help employers drive the health of their employees resulting in a reduction in medical claims spend."
"Dave's background and knowledge of the industry is why we brought him to empowris", says VP of Business Development, Jim Wieland. "Our new approach to the industry coupled with Dave's track record is an excellent partnership."
"I came to empowris because of their new approach to wellness. Today's employee wants the opportunity to choose the approach to achieving a healthier lifestyle that is most appropriate for their individual needs," says Dave Lange. "I look forward to the challenge ahead and can't wait to introduce our qualified, accountable, marketplace approach to employers and health plans."
Contact Dave Lange for more information or to request a demo.
About Empowris
Empowris offers a new approach to corporate health and wellness programs - a qualified, accountable marketplace of a community's top weight management programs, designed to drive employee engagement and healthy outcomes. Through the application of best practice guidelines, empowris ensures that employees are using programs designed for results. You can visit empowris at http://www.empowris.com to learn more and to view a two minute video that highlights just a few ways empowris is bringing accountability and transparency to corporate wellness.
Empowris, LLC was founded by its parent company HSM Companies, Inc. in 2010 (http://www.hsminc.com). HSM is a specialty healthcare management services company providing cost management solutions to health plans, employers, third-party administrators, health insurance, and workers' compensation carriers. Having almost 30 years of experience in managing networks and controlling medical claim costs, HSM, Inc in consultation with the University of Minnesota's School of Public Health established empowris, LLC to offer employers a targeted solution for reducing health care costs and improving employee productivity with a focus on wellness, specifically weight management.