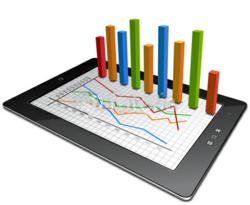 For physical therapy practitioners who would like to come up with a referral program, the EMR can track even that so a reward to referring customers can also be given.
Denville, NJ (PRWEB) June 18, 2013
Being in the field of physical therapy is not easy, even if the technology is continuously upgrading. The learning never stops. "It isn't enough to know how to treat patients physiologically speaking but a good physical therapist should know a lot of other things that are related to his line of work. That includes some legalities pertaining to health care and even the use of the EMR," Nitin Chhoda, a physical therapist, said.
EMR stands for electronic medical record. While some physical therapists would stubbornly cling to the old ways of computerized patient record, or worse, manually writing everything down, there is no doubt that the EMR works best for physical therapy management. The act of physical therapy documentation can be done by one efficient program that therapists can just refer to at a glance. It really is the new way of practicing physical therapy and while it may entail some adjustments at first, there is no doubt that it is the way to go.
According to Chhoda, even the best physical therapist can get confused or can forget things because of the sheer number of patients he or she handles in a day. The point is, one can always use a little help which is something that the EMR specializes in.
Physical therapy documentation reaps a lot of benefits. To begin with, in a glance, one would immediately know the treatment that the patient requires. That means that therapists would not have to waste precious time trying to recall previous treatments done. It totally eliminate errors pertaining to billing, coding and payment.
Physical therapists do not need to be hassled by such things. When they de-clog their brains, they are able to do so much more in a day and serve their customers better. For physical therapy practitioners who would like to come up with a referral program, the EMR can track even that so a reward to referring customers can also be given.
EMR also works as a physical therapy scheduling software. It is inevitable for patients to cancel or reschedule appointments. Avoid overscheduling patients in a day by using the EMR. It is the perfect planning tool and the new and more efficient way of physical therapy practice.
Chhoda's office can be reached by phone at 201-535-4475. For more information, visit the website at http://www.emrnews.com.
About Nitin Chhoda
Nitin Chhoda PT, DPT is a licensed physical therapist, a certified strength and conditioning specialist and an entrepreneur. He is the author of "Physical Therapy Marketing For The New Economy" and "Marketing for Physical Therapy Clinics" and is a prolific speaker, writer and creator of products and systems to streamline medical billing and coding, electronic medical records, health care practice management and marketing to increase referrals. He has been featured in numerous industry magazines, major radio and broadcast media, and is the founder of Referral Ignition training systems and the annual Private Practice Summit. Chhoda speaks extensively throughout the U.S., Canada and Asia. He is also the creator of the Therapy Newsletter and Clinical Contact, both web-based services to help private practices improve communication with patients, delivery better quality of care and boost patient retention.