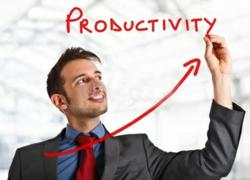 The physical therapy EMR is now allowing therapists to see more patients without compromising on the quality or level of care provided to each client.
Denville, NJ (PRWEB) May 15, 2013
Physical therapy documentation systems are reducing repetitive tasks for many therapists, allowing them to focus on delivering service. First introduced to major physical therapy practitioners, physical therapy software is now being embraced by many physical therapists interested in increasing the productivity of their staff while at the same time increasing the customer satisfaction levels of their clients.
Some physical therapists are reporting more effectiveness across their operations, being able to treat many more patients, and allowing for better scheduling among the available professionals attending to patients. Physical therapy EMR provides practitioners with extensive tools that are increasing productivity among the staff while monitoring any bottle necks in the process so that the productivity of every staff member is increased.
As one of the aims of most physical therapists when acquiring the physical therapy scheduling software, increasing cash flow remains an important objective for remaining afloat in tough economic times. The physical therapy EMR is now allowing therapists to see more patients without compromising on the quality or level of care provided to each client.
According to a licensed physical therapist and international marketing expert, Nitin Chhoda, some of the functionalities that clients now enjoy include date and time stamps on all documents, the ability to upload scanned hand copy notes from various attending therapists, access to schedules for incoming patients based on the therapists assigned and more.
The EMR also provides a metric system to indicate the most productive and least productive members of the team, specifically so that the management can follow up on any challenges hindering productivity while promoting best practices across its entire staff. Integrated physical therapy EMR represent a breakthrough in increasing throughput for staff, increasing staff productivity and reducing costs.
Chhoda's office can be reached by phone at 201-535-4475. For more information, visit the website at http://www.emrnews.com.
ABOUT NITIN CHHODA
Nitin Chhoda PT, DPT is a licensed physical therapist, a certified strength and conditioning specialist and an entrepreneur. He is the author of "Physical Therapy Marketing For The New Economy" and "Marketing for Physical Therapy Clinics" and is a prolific speaker, writer and creator of products and systems to streamline medical billing and coding, electronic medical records, health care practice management and marketing to increase referrals. He has been featured in numerous industry magazines, major radio and broadcast media, and is the founder of Referral Ignition training systems and the annual Private Practice Summit. Chhoda speaks extensively throughout the U.S., Canada and Asia. He is also the creator of the Therapy Newsletter and Clinical Contact, both web-based services to help private practices improve communication with patients, delivery better quality of care and boost patient retention.