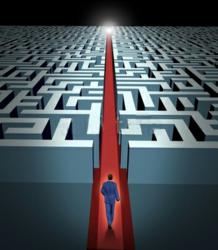 Chhoda said the best way to ensure claims are paid quickly is by ensuring accuracy and not sending any more paperwork than is required or requested. Practices should send claims all from the same day, sorted by the most to lease expensive.
Denville, NJ (PRWEB) May 26, 2013
"Claims can be rejected for so many reasons," said Chhoda. "It takes a lot of time and effort to correct and resubmit them, and it can cost a practice thousands in late revenue. An integrated EMR has the ability to reduce rejections and denials to almost zero, and put more cash in the clinic's account."
Healthcare insurance providers are denying claims in numbers in an effort to fight fraud and save the company money. Insurance companies can be exceedingly difficult to deal with and Chhoda said that the best way to ensure that claims are paid quickly is by ensuring accuracy and not sending any more paperwork than is required or requested. Practices should send claims all at the same day, sorted by the most to least expensive.
Chhoda named the following as the top 10 reasons reimbursement claims are being denied.

Service or treatment isn't covered by the insurance carrier
Wrong patient information
Incorrect date
Inaccurate CPT codes
No ICD-10 code given
Wrong diagnosis
Incomplete diagnosis
Confusing diagnosis
Fee column is left blank
Questions left unanswered
Patients no longer complete and file their own claims as in days past. The onus is now on clinicians to hire billing and coding specialists cognizant of the latest codes, forms and submission requirements of each insurance provider. An EMR makes that task infinitely easier, quicker and helps eliminate denials, contestations and refusals.
EMRs have the ability to handle the thousands of options available with the implementation of the new ICD-10 codes. The systems can detect an extensive array of common errors and notify billing personnel, allowing them to correct mistakes and potential problems before claims are sent. Equipped with electronic claim submission capabilities, an EMR accelerates the reimbursement process significantly.
Completing reimbursement claims that are free of mistakes and errors is a time consuming process. Chhoda's new information provides practices with the top 10 most common reasons healthcare insurance providers are rejecting claims. The data allows billing specialists to avoid problems, submit claims that are clean the first time around, and maintain a steady stream of revenue into the clinic.
Chhoda's office can be reached by phone at 201-535-4475. For more information, visit the website at http://www.emrnews.com.
ABOUT NITIN CHHODA
Nitin Chhoda PT, DPT is a licensed physical therapist, a certified strength and conditioning specialist and an entrepreneur. He is the author of "Physical Therapy Marketing For The New Economy" and "Marketing for Physical Therapy Clinics" and is a prolific speaker, writer and creator of products and systems to streamline medical billing and coding, electronic medical records, health care practice management and marketing to increase referrals. He has been featured in numerous industry magazines, major radio and broadcast media, and is the founder of Referral Ignition training systems and the annual Private Practice Summit. Chhoda speaks extensively throughout the U.S., Canada and Asia. He is also the creator of the Therapy Newsletter and Clinical Contact, both web-based services to help private practices improve communication with patients, delivery better quality of care and boost patient retention.