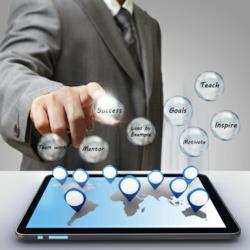 The EHR can be accessed by multiple healthcare professionals, allowing them to consult and begin treatments sooner for better recovery outcomes.
Denville, NJ (PRWEB) January 24, 2013
"The first thing therapists need to know is the difference between an EMR and an EHR," said Chhoda. "An EMR is an integrated software system. It provides the means for practice owners to submit reimbursement claims online, communicate with clients using modern technology, and increase staff productivity. An EHR is an electronic file that contains a patient's medical history, billing information and personal statistics."
Medical professionals are required to implement an EMR by 2014, but lacking understanding in the differences between an EMR and an electronic health record (EHR) has resulted in many healthcare providers doing nothing. Chhoda said the first place to start is by researching EMRs designed specifically for a physical therapy practice. He noted that there are low-cost systems that encompass a full range of tools and functionalities, and don't require exorbitant monthly fees.
An EMR is a software system that allows clinicians to access a patient's EHR. An integrated EMR ensures clinicians remain HIPAA compliant and provides security safeguards to protect client records. Reimbursement claims are submitted electronically in real time to expedite payment turnarounds. The system provides a portal for patients to pay balances owed, and the means for therapists to contact clients via mail, email and phone, along with text and voice messages.
The EHR contains data about a client's past and current ailments, treatments, prescriptions, surgeries and insurance information. The EHR can be accessed by multiple healthcare professionals, allowing them to consult and begin treatments sooner for better recovery outcomes. Chhoda added that the EHR is updated instantly with the use of an EMR and records are available 24/7.
Physical therapists must implement an EMR, maintain electronic EHRs, and demonstrate meaningful use by 2014. Chhoda's new information provides clinicians with clear data on what an EHR is and what an EMR does. Accurate knowledge of the terminology is the first step to understanding the many advantages offered by the new technology.
Chhoda's office can be reached by phone at 201-535-4475. For more information, visit the website at http://www.emrnews.com.
ABOUT NITIN CHHODA
Nitin Chhoda PT, DPT is a licensed physical therapist, a certified strength and conditioning specialist and an entrepreneur. He is the author of "Physical Therapy Marketing For The New Economy" and "Marketing for Physical Therapy Clinics" and is a prolific speaker, writer and creator of products and systems to streamline medical billing and coding, electronic medical records, health care practice management and marketing to increase referrals. He has been featured in numerous industry magazines, major radio and broadcast media, and is the founder of Referral Ignition training systems and the annual Private Practice Summit. Chhoda speaks extensively throughout the U.S., Canada and Asia. He is also the creator of the Therapy Newsletter and Clinical Contact, both web-based services to help private practices improve communication with patients, delivery better quality of care and boost patient retention.