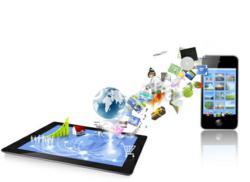 These EMR's will definitely save money for insurances but some EMR systems also have a wide range of advantages for physical therapy offices.
Denville, NJ (PRWEB) April 08, 2013
The abbreviations EMR and EHR are the newest terms in the medical industry. And this new EMR or electronic medical record, is different from the EHR or electronic health records, which are both used in medical offices throughout the United States.
Nitin Chhoda, a licensed physical therapist, defines EMR (electronic medical record) through his recent blog post as "an integrated software system that allows therapists to interact with patients and submit billing claims online, and increases the productivity of the clinic."
He added that EHR or electronic health record, is "a collection of data that includes a client's medical history, personal statistics, billing information and demographics."
The uses of these two technology are very different but are growing fast in popularity throughout medical offices across the country due to its ease of use and highly functioning organization it provides to medical offices. In non-technical language, an EMR is the whole software system while an EHR is simply one document from a patient's electronic file.
According to Chhoda, researchers and vendors continue to struggle to define the difference between these two new technologies. Medical offices across the nation are on a deadline to implementing EMR by the year 2014 as per The Affordable Care Act of 2010. This can be difficult for smaller practices since larger institutions were in mind when creating the bill and the technology. Often times, smaller businesses struggle to pay for the initial cost of this technology let alone the huge monthly fees that are often involved.
"There are affordable options available for smaller practices, some specifically designed for physical therapy offices. These EMR's will definitely save money while some EMR systems also have a wide range of advantages for physical therapy offices," says Chhoda.
Not only does this technology provide more organization and ease of use for physical therapy offices, but also can chart a patient's progress, have all of their history and past performance training in their electronic file, and automatically file an insurance claim multiple times. Physical therapy offices will see the vast amount of change come to their office by 2014 with this new software that will help your business in so many ways.
Chhoda's office can be reached by phone at 201-535-4475. For more information, visit the website at http://www.emrnews.com.
ABOUT NITIN CHHODA
Nitin Chhoda PT, DPT is a licensed physical therapist, a certified strength and conditioning specialist and an entrepreneur. He is the author of "Physical Therapy Marketing For The New Economy" and "Marketing for Physical Therapy Clinics" and is a prolific speaker, writer and creator of products and systems to streamline medical billing and coding, electronic medical records, health care practice management and marketing to increase referrals. He has been featured in numerous industry magazines, major radio and broadcast media, and is the founder of Referral Ignition training systems and the annual Private Practice Summit. Chhoda speaks extensively throughout the U.S., Canada and Asia. He is also the creator of the Therapy Newsletter and Clinical Contact, both web-based services to help private practices improve communication with patients, delivery better quality of care and boost patient retention.