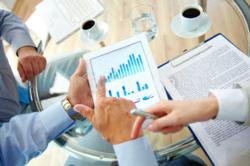 Using a physical therapy software takes care of the small details, and maximizes efficiency.
Denville, NJ (PRWEB) April 16, 2013
Nitin Chhoda, a licensed physical therapist, has recently announced the top medical billing mistakes to avoid in his website. As an expert in his field and sought-after speaker and author, he has access to real-time updates and information available on all electronic medical record products which he posts on his websites regularly.
In a recent article on EMRNews.com, Chhoda announced the top medical billing mistakes to avoid, and how they affect the business. Details, language, services, documentation and improper dealings with insurance providers are the top mistakes featured in the article.
Small details such as illegible handwriting for example, can create major problems. If writing cannot be read, or items are not filed correctly, it can cost the business money. Using a physical therapy software takes care of the small details, and maximizes efficiency.
Billing and coding language is often an issue, as improper terminology can result in mistakes within the office. In addition, physical therapists offer a wide range of services. However, these services may be forgotten during billing time. EMR software offers a simple solution to both of these problems.
Improper documentation, such as loosing or misplacing claims, recording incorrect services, or mistakes made due to human error may also lead to improper billing and thus, a loss of revenue.
According to the website, insurance companies often misplace claims, and sometimes do not receive them. By not conducting scheduled audits on a regular basis, therapists run the risk of losing significant amounts of revenue.
Physical therapy software is an intricate information system which helps businesses increase productivity and profit by automating day to day business processes. According to the website's latest article on the top medical billing mistakes, these mistakes can be avoided with the use of proper the EMR billing software. The software reduces possibility of human error which in turn decreases the possibility of lost revenue.
Chhoda's office can be reached by phone at 201-535-4475. For more information, visit the website at http://www.emrnews.com.
ABOUT NITIN CHHODA
Nitin Chhoda PT, DPT is a licensed physical therapist, a certified strength and conditioning specialist and an entrepreneur. He is the author of "Physical Therapy Marketing For The New Economy" and "Marketing for Physical Therapy Clinics" and is a prolific speaker, writer and creator of products and systems to streamline medical billing and coding, electronic medical records, health care practice management and marketing to increase referrals. He has been featured in numerous industry magazines, major radio and broadcast media, and is the founder of Referral Ignition training systems and the annual Private Practice Summit. Chhoda speaks extensively throughout the U.S., Canada and Asia. He is also the creator of the Therapy Newsletter and Clinical Contact, both web-based services to help private practices improve communication with patients, delivery better quality of care and boost patient retention.