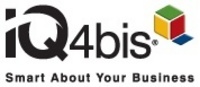 Because our business intelligence solutions are flexible enough to seamlessly integrate in different environments, our goal is to partner with companies that understand industry-specific requirements for analytics and reporting
IRVINE, Calif. (PRWEB) July 9, 2008
"iQbis's strong analytical capabilities will provide a powerful component to EMSystems' patient reporting solution by transforming data into actionable information for hospitals and emergency medical service agencies. This partnership will also support our continued commitment to streamline communication between emergency agencies during times of need," states Andy Nunemaker, chief executive officer, EMSystems.
EMSystems is an industry leader in emergency communication and preparedness solutions, connecting to EMS and hospital networks in real-time to provide vital patient health information, delivering a significant advancement in the standard of emergency care. iQ4bis provides the analytical tool that is used in the EMS product suite, which includes patient point-of-care emergency preparedness and data capture, patient tracking, hospital resource management, volunteer registry and data analytics, and a reporting solutions suite.
"Because our business intelligence solutions are flexible enough to seamlessly integrate in different environments, our goal is to partner with companies that understand industry-specific requirements for analytics and reporting," said Siegfried Plommer, chief operating officer and general manager of iQ4bis. "We are excited to align our business with EMSystems and address the challenge of aggregating emergency healthcare data and transforming it into information that their customers can then use to act decisively."
About EMSystems
EMSystems, LLC is a leading provider of real-time emergency communication and resource management solutions that help state and regional organizations with emergency preparedness and medical response to mass casualty incidents, and public health occurrences. The company provides patient care reporting, ambulance diversion, patient tracking, mass casualty incident support, syndromic surveillance, hospital bed tracking, volunteer registry and public health alerting solutions. EMSystems solutions are currently used by more than 1,200 hospitals in 20 states, covering more than 35% of the U.S. population. The company, founded in 1998, is based in Milwaukee, Wisconsin. Additional information is available at http://www.emsystems.com.
About iQ4bis Software Incorporated
iQ4bis is an independent software provider with a well-earned international reputation for intuitive business analytics solutions for midsized companies. Recognized for its ease-of-use, flexibility and rapid implementation times, the iQ4bis solution is sold, implemented, and supported through offices in the United States, Europe, New Zealand, Australia, and Asia. Recently, growing demand for efficient and effective data warehousing for the midmarket has encouraged iQ4bis to increase efforts in the U.S. A Microsoft Gold Certified Partner, iQ4bis provides a data source and application neutral analysis, charting and reporting solution for business users including iQ4bis Analysis™ and iQ4bis DataServer™; solutions for a wide variety of ERP systems including Microsoft Dynamics AX, GP, NAV, CRM as well as JD Edwards and SharePoint Enterprise Portal integration. For more information, visit http://www.iQ4bis.com.