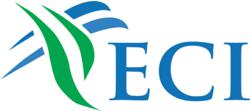 Phoenix, AZ (PRWEB) February 05, 2013
Electronic Commerce International, a leading provider of credit card processing for small business, is pleased to announce that it is prepared for the mandatory EMV compliance. ECI is now fully equipped with EMV chip technology and plans to facilitate seamless transitions for all U.S. merchants to the new system.
EMV (Europay, MasterCard, Visa) is a global standard for credit and debit payment cards based on chip technology. EMV chip based payment cards, also known as smart cards, contain an imbedded microprocessor, a type of small computer. Chip based payment cards greatly improve fraud security and control of offline credit card transaction approvals. Whereas, magnetic stripe payment cards simply rely on the card holder's signature and visual inspection of the card to check for features such as a hologram, chip based payment cards use a PIN and cryptographic algorithms such as DES, Triple-DES, RSA and SHA to provide authentication to the processing terminal and the card issuer's host system.
The increased protection from fraud allows banks and credit card issuers to shift liability to merchants for any fraud that results from a magnetic stripe transaction. For transactions in which an EMV card is used, the cardholder is assumed to be liable unless they can unquestionably prove they were not present for the transaction, did not authorize the transaction and did not inadvertently assist the transaction through PIN disclosure.
"Our hope is that by making it easy for merchants to become compliant we will save them time and money by protecting them from fraud and resulting chargebacks," said Jim Anderson, CEO of Electronic Commerce International.
Visa, MasterCard, American Express and Discover announced their EMV migration plans for the United States in June 2012. All credit card processors will have to be EMV compliant by April 2013. All merchants will have to be EMV compliant by October 2015. For pay at the pump, at gas stations, the liability shift is October 2017.
As a trusted payment processing provider, ECI offers many services including card processing, mobile payment and loyalty rewards programs for businesses of all sizes. For additional information on their products and services, visit http://www.ecistore.com.
About Electronic Commerce International:
For more than a decade, Las Vegas-based Electronic Commerce International has been providing affordable, personalized payment processing solutions to merchants of all sizes in the United States and Canada, so business owners can focus on growing their company. ECI has more value added services for small, medium and large businesses than anyone, like Text Marketing, Business Lines of Credit, Merchant Cash Advance, Gift and Loyalty Program, Mobile Processing, 90 Days Same as Cash and Check Guarantee. ECI prides itself on superior customer service, offering support 24 hours a day, 7 days a week. To learn more about Electronic Commerce and their extensive products visit them at http://www.ecistore.com .