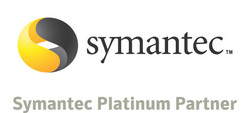 The establishment of En Pointe's security consulting practice highlights our continuing commitment to improving our customers' experience
Los Angeles, CA (PRWEB) May 6, 2010
En Pointe Technologies, a national provider of Information Technology (IT) products and services, announced today that it has established a dedicated Security Consulting Practice in order to better focus on information security solutions.
"Our customers are looking for more value from their partners," commented Bob Din, CEO of En Pointe. "We have started taking steps to establish our leadership in security. The establishment of En Pointe's security consulting practice highlights our continuing commitment to improving our customers' experience—from pre-sales, throughout implementation and post-sales."
In 2006, En Pointe was recognized as Symantec's Partner of the Year. Since then, the company has continued to differentiate itself by being one of the very few enterprise level partners that can provide both license expertise and service delivery capabilities to customers nationwide.
En Pointe has been offering its customers security monitoring services through a worldwide network of security operation centers (SOC's). En Pointe is making a significant investment in increasing its number of consultants and security engineers who can deliver Symantec services. The new team will provide a number of Symantec consulting services including risk assessments, compliance consulting and remediation.
Among En Pointe's security solutions, the following are closely aligned with Symantec solutions:

Compliance and Security
Data Loss Prevention
Endpoint Management
Foundational Enterprise Security
Managed Security Services
Symantec Hosted Services
About En Pointe Technologies
En Pointe provides the information technology marketplace, including mid-market and enterprise accounts, government agencies, and educational institutions nationwide, with information technology hardware, software licensing support, and IT services. En Pointe has the flexibility to customize information technology services to fulfill the unique needs of each of its customers. Founded in 1993 and headquartered in Los Angeles, En Pointe is well represented in leading national markets throughout the United States. En Pointe has the experience and the technology to help organizations simplify the management of their information technology infrastructure.
To learn more visit: http://www.enpointe.com/symantec
Headquarters:
En Pointe Technologies | 18701 S. Figueroa St. | Gardena, CA 90248 | (310) 337-5200
Please direct inquiries to: marketing(at)enpointe(dot)com
*All trademarks and service marks are the property of their respective owners.
# # #