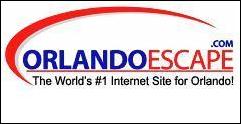 Orlando, FL (PRWEB) July 28, 2006 –
OrlandoEscape.com has announced that it will now feature luxurious Orlando vacation homes from Encantada Resort. The 1200 sq. ft. townhouses located minutes from Walt Disney World are available to rent or buy and exemplify a perfect second home.
The homes feature full kitchens, dining and living rooms, laundry room and access to all of the amenities that this tropical paradise has to offer including: concierge service, a lakeside pool, Mediterranean gazebo, gym and clubhouse. The clubhouse features high-speed internet, plasma televisions and a fully-stocked bar. Future additions include a pool table and state-of-the-art arcade.
One visitor commented, "As soon as you enter one of the biggest clubhouses I've ever seen in Encantada Resort, you get the dark wooden doors, exotic palm fronds and wicker furniture of an English Caribbean Colonial plantation. From the pictures of tranquil sailboats amongst amber-colored shores, to the impressionist palm leaves frozen in mid-sway, by the concierge desk, you are ready for your piña colada by the pool."
About Encantada Resort
Encantada Resort, situated off Highway 192 in the heart of all of Orlando's most sought-after attractions, is an urban resort community created by leading Orlando developer Park Square Homes. Just five minutes away from the Walt Disney World gates, Encantada Resort boasts stylish homes, amazing on-site amenities and a location second-to-none.
About OrlandoEscape.com
Launched in March of 1999, OrlandoEscape.com is a complete online resource featuring Orlando vacation homes, condos, hotels, restaurants, shopping, real estate and attractions. Users can choose from a wide selection of accommodations just minutes from Walt Disney World and Orlando's main attractions. For more information please contact:
Sunil Govind
407-448-1480
###