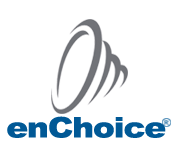 KwikWork delivers a fast return on investment by leveraging a configurable user interface that is so easy to use, even novices are up and running with minimal training.
Tempe, AZ (PRWEB) May 04, 2011
enChoice®, Inc. today announced that a new version of its award-winning KwikWork® Business Process Framework (BPF) solution is now available for EMC® Documentum® customers. KwikWork empowers Documentum customers to increase productivity, reduce costs, and facilitate compliance by enabling rapid deployment and providing workflow automation, process reporting, and user-based security capabilities through a fully configurable user interface. enChoice will showcase the solution at EMC World booth #1213 at the Venetian in Las Vegas, May 9-11.
KwikWork BPF is an out-of-the-box, Web-based Agile Application Framework that employs the Documentum xCelerated Composition Platform (xCP) to integrate people, processes, and content through a unified case management platform. It delivers a fast return on investment (ROI) by leveraging a configurable user interface that is so easy to use, even novices are up and running with minimal training. KwikWork helps companies maximize their Documentum investments by:

Enabling rapid, enterprise-wide Documentum deployments via configurable templates designed to meet industry-specific needs such as underwriting and claims.
Dramatically reducing administrative costs and errors by automating manual processes.
Enhancing decision-making, collaboration, and customer responsiveness by providing centralized access to information.
Facilitating compliance with Sarbanes-Oxley, HIPAA and other mandates through the automatic enforcement of information security protocols, and auditing and reporting capabilities.
Easily integrating with line of business applications including enterprise resource planning (ERP) products for validation or content enablement.
"It's very exciting for us to work with companies such as enChoice to provide our customers with industry-specific solutions that can make a real difference to their bottom lines," said Chris McLaughlin, vice president of channels and alliances for the Information Intelligence Group, a division of EMC. "By leveraging xCP, KwikWork empowers our Documentum customers to automatically orchestrate processes and enforce policies. These capabilities are critical in a number of regulated industries, like the insurance industry, where the KwikWork framework can be deployed to streamline critical business functions like underwriting and claims processing."
KwikWork can be easily configured to meet the needs of any organization through the use of unique templates, which are available for numerous applications including underwriting, claims processing, accounts payable, human resources, correspondence management, case management, contract management, and customer service.
"To remain competitive in today's economy, companies need to operate at peak efficiency," said Wally Bitaut, senior executive vice president of enChoice's ECM Solutions division. "We're very excited to show EMC Documentum customers how KwikWork makes it easy for them to achieve this peak efficiency through a simplified and fully configurable user interface. By leveraging our industry-specific application templates, even sophisticated business process management capabilities are easy to deploy across the enterprise."
For more information on KwikWork BPF for Documentum, visit http://www.enchoice.com, email info(at)enchoice(dot)com, or schedule a one-on-one demo with enChoice at EMC World in Las Vegas.
About enChoice
enChoice® offers the most comprehensive range of enterprise content management (ECM) solutions and services available, from system design and installation to deployment, hosting, and single-point-of-contact support. The company delivers fast ROI by leveraging KwikWork, its award-winning universal user interface, to deploy ECM solutions quickly, easily, and cost-effectively. It is also the only company offering business continuity solutions that maximize ECM system availability while providing complete protection from all types of information loss and corruption. Solutions are offered for a wide range of business needs including content management, business process management (BPM), records management, and data protection.
An IBM Premier Business Partner, EMC Partner, Microsoft Gold Certified Partner, and a recipient of the 2009 IBM Most Distinguished Achievement Award, enChoice possesses unrivaled ECM expertise, with over 500 implementations and 200 certifications. Customers include Anchor General Insurance, Gruenthal, Petro-Canada, Tejon Ranch, and the U.S. Army.
# # #