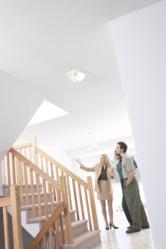 Encino, Ca (PRWEB) August 11, 2012
A study done by Red Blue Realty reveals the most common mistakes made by first-time homebuyers. Buyers everywhere are finding themselves caught off-guard by these detrimental mistakes.
Like when learning to ride a bike, most first-time buyers of Encino real estate will make mistakes. While many common home-buying mistakes are the equivalent of just a scuff, some mistakes can result in financially severe or even ruinous consequences and should be avoided at all costs.
Credit Score, Pre-approval, and Budgeting
Many first-time buyers will spend weeks researching Encino homes for sale and neighborhoods that they cannot afford. To save time, heartache, and emotional investment, the first step that a buyer should take is to check their credit report.
By reviewing their credit report before searching for Encino real estate, a buyer can catch mistakes, evidence of fraud, or anything else that might hurt their credit score. This is important because a clean report with a high credit score will improve a buyer's odds of getting preapproval for mortgage at a low interest rate.
Getting preapproval with a qualified lender is crucial for first-time buyers because it is the first step in setting up a realistic budget. Indeed, many first-time buyers will waste too much time and energy on homes they simply cannot afford.
While it can hurt to settle for less, it is much worse when a buyer underestimates the true cost of a home, and then loses everything that they have worked for -- this was a tragically common pattern during the real estate bust.
The Search, Love at First Sight, and Inspection
After reviewing their credit score, getting preapproval and creating a budget, a buyer is finally ready to begin their search for Encino real estate. There are two major mistakes that many first-time buyers will make. The first is becoming emotionally attached to a home. The second is forgoing an inspection.
When it comes to buying homes, "love at first sight" is dangerous because it can give leverage to the seller's agent in pricing negotiations. Moreover, emotional attachment to a home can cloud a buyer's otherwise rational judgment -- even to the point that they might forgo an inspection.
If a buyer is serious about a home, then it is absolutely necessary that they hire a third-party inspector to examine the foundation, floors, utilities, and roofing. What seems like the perfect home might actually have many flaws that are only apparent to an emotionally-detached third party.
Professional Guidance and Support
For many, buying a home is the most financially risky and emotionally taxing decision in life; one of the biggest mistakes that a first-time buyer can make is to go it alone.
While it is definitely possible to buy a home without professional guidance, it's not recommended unless the buyer has solid experience with the entire process. After all, finding the right home is just the beginning; buyers most also consider the stressful negotiation process, seemingly endless paperwork, confusing legal contracts, cumbersome regulatory hoops, and tedious escrow issues that follow.
Red Blue Realty will simplify, smooth out, and speed up the Encino real estate process as well as help first-time buyers avoid common mistakes and pitfalls. So for those who are interested in buying, selling, or learning more about real estate, contact Red Blue Realty today!
Email: Contact@redbluerealty.com
Phone Number: 1-(855) 66-RBREALTY or 1-(855) 667-2732
Encino real estate is just one of Red Blue Realty's specialties. To receive the highest quality of service, check out RedBlueRealty.com and join our Facebook.