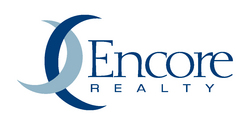 Altogether, our four agents bring more than 70 years of experience of real estate experience to the firm
Naples, FL (Vocus) July 28, 2010
Encore Realty, a full service real estate company, has added four new members to its Naples team.
Encore Realty is a member of a vertically integrated group of companies that includes Encore Realty, Encore Development, Encore Asset Management of Florida/Ohio and Gateway-Encore Resort Management Services. "Altogether, our four agents bring more than 70 years of experience of real estate experience to the firm", said Broker Rick Amalavage.
Maury Dailey has been a resident in the Naples/Marco Island area for 24 years and a Licensed Realtor for over 30 years, specializing in marketing luxury properties with a wide range of marketing plans and opportunities to help sellers and buyers. Maury's past real estate accomplishments include President of the Marco Board of Realtors, Realtor of the Year and Vice President of the state Realtor organization. His civic involvement includes work as co-founder of the Marco Island Film Festival, Advisory Board Member of Naples Intl Film Festival, and a 7-year member City of Marco Planning Board.
Dante DiSabato is a 2008 Graduate of Miami University. Before obtaining his Florida Real Estate license in 2009, Dante gained an unparalleled knowledge of the residential and commercial market by conducting an extensive real estate market research project on Southwest Florida. Working closely with Rick Armalavage and Mark DiSabato, he continues to obtain vast experience in the areas of Development, product programming, Marketing and Sales. DiSabato is also licensed to buy and sell commercial and residential real estate in Ohio.  
Paul Barrett is a long-time Naples area resident who has been actively participating in every phase of Southwest Florida Real Estate since 1982. He has extensive background in all aspects of customer sales and service from pre construction through and beyond completion, specializing in resort communities. Paul is a past board director and officer for the Collier Building Industry Association, the Sales and Marketing Council and the Naples Area Board of Realtors.
Tammy Lewis is a licensed real estate sales associate with over 12 years experience in the real estate industry. She has participated in a variety of real estate contract transactions, including luxury residential properties in the secondary home market of Naples, Fl. Tammy also has experience in investment property management, leasing, accounting, finance and asset management. Raised in Washington D.C., she now lives in Old Naples and continues to educate her clients on the growing real estate market in Naples, FL.
Encore Realty pursues optimum results on behalf of its clients who are purchasing or selling any type of residential or commercial real estate. Our market knowledge and extensive experience means Encore is able to offer its clients unparalleled guidance based on extensive market research capabilities, while operating at the highest level of integrity and honesty.
The Naples office is located at 2240 Venetian Ct. For more information, phone (239) 566-2350 or visit the company website at http://www.Encore-Realty.com.
###