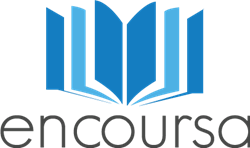 CPAs and other financial professionals can sign up for a free account to track their CPEs, upload course support, and search for thousands of the top professional courses based on their criteria.
Grand Rapids, MI (PRWEB) July 21, 2015
Encoursa LLC announced today the launch of its new web application in the continuing professional education (CPE) market. Starting now, accounting and finance professionals can sign up for a free account with Encoursa and begin to search for thousands of courses, manage their CPE hours, and track their professional certifications.
Finding and managing quality CPE has become a challenge for busy professionals. A recent survey conducted by AuditNet (auditnet.org) found that 70% of professionals relied on open search engines to try and find CPE while 80% of respondents indicated they resort to spreadsheets to track their CPE hours. Encoursa enables professionals to search for thousands of quality courses based on their own criteria including: Delivery Method (online vs live conference), date, location, price, and even lets them see how other professionals rate courses before signing up. Encoursa also provides users with a streamlined dashboard to track their progress toward their certification requirements and upload all of their completed course support. Encoursa's solutions aim at helping professionals focus more on learning and less on the administrative tasks associated with continuing education.
"CPE Reporting is an annual ritual that professionals need to do over and over again. Encoursa provides an easy-to-use solution to find quality CPE, track progress and maintain certificates that facilitate the process. If you are still tracking your CPE by using a spreadsheet it is time to make the switch and automate your CPE monitoring and tracking."
— Jim Kaplan President and CEO AuditNet® LLC
Users can learn more about Encoursa and sign up for their own free account at encoursa.com
AuditNet.org Survey Referenced Above
About Encoursa
Formed in 2014, Encoursa LLC is a technology company focused on providing solutions in the continuing professional education market. Encoursa.com is the company's flagship product that provides an industry leading CPE marketplace and tracker.
For more news on Encoursa, you can find them on social media at:
Twitter - @encoursa
Facebook – facebook.com/encoursa