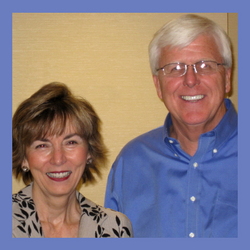 We're strengthening that mission by partnering with ABS to offer our clients robust, 24/7 help desk support for our applications.
Rolling Meadows, IL (PRWEB) July 15, 2008
Building on its 25-year history of providing corporate clients with help desk support for their employees, ABS will now broaden its offering to include clients' end-customers. Integral Systems, a leading provider of versatile employee and talent management solutions, has tapped ABS to directly offer end-user application support for all of its Software as a Service (SaaS) clientele, specifically its human resources, benefits, and payroll customers. Integral end-customers can access ABShelp through multiple channels, including email, Web chat, and a toll-free telephone line.
"Our corporate mission is to make our clients more productive and efficient in the areas of human capital administration and management through our leading software and support services," said Integral Chief Executive Officer Ed Evans. "We're strengthening that mission by partnering with ABS to offer our clients robust, 24/7 help desk support for our applications."
ABShelp™, ABS's state-of-the-art, Web-enabled Knowledge Center, is a core component of the new contract. Each client will also have access to the customer support web portal containing status alerts and notifications, frequently asked questions, and other items of interest. Additionally, through the web portal clients can access their previously submitted help desk tickets to view real-time status updates and other relevant metrics.
"For years our clients have relied on ABS's certified support professionals and ABShelp™ to resolve the IT challenges faced by their employees," said ABS Chief Executive Officer Rosemarie Mitchell. "We are excited about our new venture with Integral Systems because it is an opportunity for ABS to leverage its 25-plus years of experience and branch into a new area--supporting new software applications for our client's end customers."
About Integral Systems:
Integral is an industry-leading provider of premier HR management solutions that address complex business requirements. Its functionally robust HR, Talent Management and payroll software applications provide a comprehensive set of tools required to support the full cycle of enterprise workforce management. For more than 30 years, Integral has continuously evaluated new technology to effectively address customer requirements. For more information, visit http://www.integralsys.com.
About ABS Associates:
ABS Associates, Inc. serves clients across the nation with comprehensive outsourced help desk, desktop, managed hosting, and network support and solutions. For more than 25 years, ABS certified support professionals have expertly delivered IT solutions, helping hundreds of companies control capital expenses and support costs, improve company focus, and increase end-user productivity. ABShelp™, the company's Web-enabled knowledge center, assumes the burden of IT support, eliminates distractions, and allows firms around the world to concentrate on achieving strategic business objectives. For more information, please visit abs-inc.com.
###