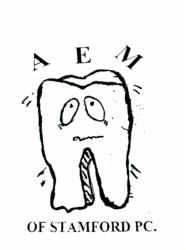 What we're seeing today are adults who have lasting effects from an upsetting childhood dental experience, passing that fear down to their children. Traumatic fear is essentially being inherited.
Stamford, CT (PRWEB) November 30, 2012
A new study is prompting dental practice and endodontic specialist, Advanced Endodontics and Microsurgery of Stamford, to help in the worldwide dentist fear prevention campaign with specialist tips to reduce the emotional toll dentist visits may take on the family. The study, conducted by scientists at the Rey Juan Carlos University of Madrid, highlights the important role that mothers and fathers play in the emotional transmission of dentist fear in their family.
Published in the International Journal of Pediatric Dentistry, the study analyzed 183 children between the ages of 7 and 12 years and their parents, and the results were in line with previous studies which found that fear levels amongst fathers, mothers and children are interlinked. The study also reveals that fathers play a key role in the transmission of dentist fear from mothers to their children as they act as a mediating variable.
"What we're seeing today are adults who have lasting effects from an upsetting childhood dental experience, passing that fear down to their children, says endodontists Dr. Allen Rosenthal & Dr. Agnes Herceg of AEM of Stamford PC. "Traumatic fear is essentially being inherited."
Many adults fear the dentist, but the fear can be managed which is important when being a strong role model for children, says the endodontist experts at AEM. The need to involve both the mother and the father in dentist visits with no signs of fear or anxiety is important for dentist fear prevention campaigns. To help with the campaign initiative, the professionals at AEM of Stamford PC have come up with tips to help ease the anxiety many adults feel towards dentist visits:
1. Do not try to relate.
2. Emphasize the importance of good oral hygiene.
3. Watch your words and avoid bribery.
It is not uncommon for parents to take their children with them to their own dental appointments, says Dr. Rosenthal& Dr. Herceg. But oral health experts say this is a mistake. Parents themselves might feel anxious or fearful about the visit without even realizing it.
Likewise, avoiding certain negative vocabulary like 'shot,' hurt' or pain will make sure children don't see the dentist as a scary or alarming experience. If parents offer children bribes for good behavior, children may wonder what bad experience is causing these bribes. Keep the verbiage and the trip simple, and let the staff introduce their own vocabulary for a more positive outlook.
Lastly, Dr. Rosenthal & Dr. Herceg advises parents to make sure children realize that visiting the dentist is a necessity, not a choice. The earlier you take a child to the dentist the better, and having a 'no-nonsense' attitude will set the stage for what the child should expect to achieve excellent oral health.
When it comes to the endodontic procedures AEM Stamford patients experience, the professional, experienced endodontists first give a comprehensive examination to diagnose the pain and injury to determine if endodontic therapy is needed. The endodontic specialists then proceed with non-surgical treatment to thoroughly treat the patient. If microsurgery is needed, the expert specialists at AEM Stamford utilize sophisticated equipment and techniques that are at the cutting edge of the practice of Root Canal Therapy.
For more information visit http://www.stamfordendo.com/
About AEM of Stamford PC
Advanced Endodontics and Microsurgery of Stamford, P.C. has been serving the communities of Darien, Greenwhich, New Cannan and Stamford, CT, for over 30 years. As specialist members of the American Association of Endodontists, the expert team, led by respected endodontic specialists Dr. Allen Rosenthal and Dr. Agnes Herceg, are committed to providing the highest standard of professional care in a friendly, comfortable environment. AEM of Stamford P.C. utilizes the most cutting edge techniques and technology in the industry of Root Canal Therapy, and is a frequent listed name on Connecticut Magazine's Top Dentist Issue.