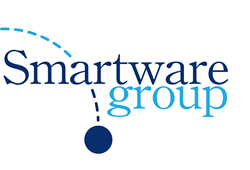 Since our humble beginnings, Smartware Group has become a key player in the CMMS market. -- Paul Lachance, president and chief technology officer.
Center Harbor, NH (PRWEB) December 19, 2014
Smartware Group, producer of cloud-based Bigfoot Computerized Maintenance Management Software (CMMS), is wrapping up a year of achievements. This year marks the 5th consecutive year of double-digit sales growth, as organizations in a range of industries, including manufacturing, hospitality and entertainment, municipalities, healthcare, aerospace, and food and beverage, selected Bigfoot CMMS to streamline their maintenance operations. This sales success is also attributed to the upgrade of many existing users to the new Bigfoot CMMS Enterprise and Enterprise+ editions.
The newly-designed Bigfoot CMMS features an elegant, vertical-scrolling user interface adapted for both small and large screens that gives users easy access to enhanced functionality for work order management and preventive maintenance scheduling, parts inventory, budget and KPI management, asset mapping, and more. Both Bigfoot editions secured "TEC Certified" status by Technology Evaluation Centers after the conclusion of a 6-month evaluation process in June of this year.
In concert with the Bigfoot CMMS Enterprise and Enterprise+ launch, Smartware Group refreshed the company brand with a new website and client portal for existing customers, plus new videos to give maintenance organizations seeking a modern CMMS solution an informative and entertaining experience. Both Bigfoot CMMS and the Bigfoot website represent a new paradigm in the conservative CMMS market.
The new website earned this year's only Silver Award for Best Website of the Year from the 2014 Golden Bridge Awards, with the Bigfoot application garnering the Bronze Stevie® for Best Interface Design from the 2014 International Business Awards. Smartware Group also made two well-recognized industry lists -- the Inc. 500|5000 and Software 500.
"Since our humble beginnings, Smartware Group has become a key player in the CMMS market," said Paul Lachance, president and chief technology officer. "Our substantial investment in our maintenance solution and expanded Professional Services has earned us the reputation for being a trusted maintenance adviser with a modern and simple yet powerful product, proven by our consistent and solid growth."
About Smartware Group, Inc.
Smartware Group, Inc., headquartered in Center Harbor, N.H., produces Bigfoot CMMS for a variety of industries, from manufacturing to hospitality and tourism.
Since 2002, Bigfoot has helped more than 10,000 users worldwide improve facility and equipment maintenance operations with advanced capabilities that include preventive maintenance (PMs) and predictive maintenance, work order scheduling, maintenance requests, asset life cycle management, parts replacement inventory, and built-in reporting. Bigfoot CMMS' native functionality paired with its intuitive design allows maintenance professionals to implement the solution and get results quickly, often in a matter of weeks.
Visit http://www.bigfootcmms.com for a free trial of Bigfoot CMMS today.
# # #