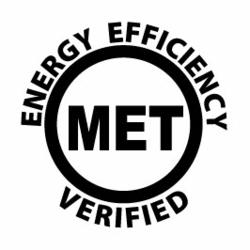 Baltimore, MD (PRWEB) September 26, 2012
Testing and certification organization MET Laboratories has been accredited by Standards Council of Canada (SCC) as a Certification Body (CB) for Natural Resource Canada's (NRCan) Energy Efficiency Regulations. The SCC accreditation establishes MET as an independent third-party eligible to certify products to NRCan energy efficiency requirements.
Regulated energy-using products imported into Canada or shipped between provinces must bear an energy efficiency verification mark from a certification body accredited for energy efficiency verification by the SCC. MET's mark can be viewed here.
"We are thrilled to add this to our energy efficiency testing and certification capabilities," says MET President Rob Frier. "The accreditation serves as a strong complement to our ENERGY STAR® CB and Test Lab recognition, as well as our approval as a test lab for the California Energy Commission's Appliance Efficiency Program."
The SCC accreditation for NRCan covers a broad range of products, including: televisions, external power supplies, video products, refrigerated vending machines, digital TV adapters, and compact audio products.
As part of the same SCC audit, MET Labs also expanded its U.S. Environmental Protection Agency recognition, adding Compact Fluorescent Lights (CFLs) to its ENERGY STAR Certification Body scope.