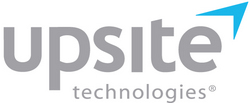 We're thrilled to partner with APC as they are a respected global leader in power infrastructure and like-minded in their pursuit of helping data centers perform optimally. We expect this relationship to extend our reach into more markets, where our solutions can resolve IT infrastructure inefficiencies in the short- and long-term
Santa Fe, NM (Vocus) February 2, 2009
Upsite Technologies, Inc., developer of energy-efficient solutions designed to optimize a data center's critical physical infrastructure, is pleased to announce that APC by Schneider Electric, a global leader in integrated critical power and cooling services, will distribute its renowned KoldLok family of products throughout the world.
Upsite's KoldLok Grommets seal cable openings in raised floors to optimize the effectiveness of underfloor cooling. Companies can expect a low-cost initial investment that results in immediate energy savings. Over the long-term, KoldLok Grommets help companies lower their TCO and reduce their carbon footprint. APC and Upsite are both hoping to bring effective and innovative solutions bundled together to data centers. Currently, APC will promote and distribute the following Upsite products:
•KoldLok Integral Raised Floor Grommets
•KoldLok Surface Mount Raised Floor Grommets
•KoldLok Extended Raised Floor Grommets
"We're thrilled to partner with APC as they are a respected global leader in power infrastructure and like-minded in their pursuit of helping data centers perform optimally. We expect this relationship to extend our reach into more markets, where our solutions can resolve IT infrastructure inefficiencies in the short- and long-term," says Peter Crook, CEO of Upsite Technologies.
Pat Johnson, vice president of Racks and Cooling at APC adds: "The addition of the KoldLok products, offers APC's customers a greater range of airflow management solutions. As rack power densities increase, customers continue to demand energy efficient cooling solutions from APC and the KoldLok products complement APC's precision cooling units designed to meet the challenge of cooling ever-changing IT infrastructures."
The total solution offerings will have increasing visibility across the world, including Europe and Asia where APC and Upsite are leading the way to data center energy efficiency in those markets.
About Upsite Technologies, Inc.
Upsite Technologies, Inc. develops energy-efficient, high-availability solutions specifically designed to optimize a data center's critical physical infrastructure and ensure site reliability, flexibility, and uptime. Upsite is an ENERGY STAR Service and Product Provider Partner.
As the leading innovator of engineered sealing solutions, Upsite continues to research and develop products and services to complement and enhance the already extensive lines of KoldLok® and HotLok® products and KoldWorks® services. Our inventions optimize thermal load capacity, improve equipment reliability, target hotspot remediation, reduce intermittent equipment failures, minimize bypass airflow, and diminish the capital costs associated with installing additional cooling equipment.
Upsite's well-engineered solutions are employed by data centers worldwide to help reduce energy and operating costs, while improving reliability. Upsite's products and services currently optimize more than 25 million ft2 (2 million m2) of data center space. Visit http://www.upsite.com for more information.
Contact:
Cullen Curtiss
505.946.3457
###