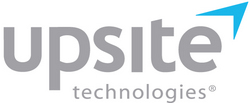 We're thrilled to expand our diagnostic services into Asia. Partnering with Data Clean Asia means KoldWorks services will now have even greater visibility for our customers in Asia. I expect great things, especially with our KoldCheck and CFD modeling services
Santa Fe, NM (Vocus) January 22, 2009
Upsite Technologies, Inc., developer of energy-efficient, cost-effective solutions designed to optimize a data center's critical physical infrastructure, is pleased to announce that Data Clean Asia, a leading controlled environment cleaning specialist in Singapore, will now work with Upsite to bring its KoldWorksSM services to the Asia market.
Upsite's KoldWorks services offer a suite of specialized engineering and educational services that enhance data center performance without additional capital investments. Of the KoldWorks suite, Data Clean Asia will promote and execute:
KoldProfileSM
Determines data center cooling health based on the three standards published by ASHRAE and the Uptime Institute: Data Center Hotspots, Bypass Airflow, and Cooling Margin Available.
KoldCheckSM
Examines data center infrastructure to find out how to regain control of the cooling environment.
TileFlow® CFD Model
Illustrates airflow with a TileFlow underfloor and above-the-floor airflow modeling of the data center.
KoldSeminarSM
Targeted explanation of the science and issues behind effective data center cooling.
In general, the KoldWorks suite of services will:
-Boost data center reliability
-Optimize the current cooling infrastructure
-Enable precision cooling to eliminate hotspots
-Dramatically reduce bypass airflow
-Assist with data center ASHRAE compliance
-Explore the dynamics of the data center, including cooling requirements and deficiencies
"We're thrilled to expand our diagnostic services into Asia. Partnering with Data Clean Asia means KoldWorks services will now have even greater visibility for our customers in Asia. I expect great things, especially with our KoldCheck and CFD modeling services," says Peter Crook, CEO of Upsite Technologies.
David Loman, president of Data Clean Asia, says: "We are seeing a great deal of interest in cooling services and airflow consulting here in Asia. We were recently hired by a customer in the financial sector to deliver a KoldCheck. They thought the KoldCheck consulting service with CFD modeling was money well-spent and are now using the reported recommendations to install KoldLok solutions to optimize their data center. The KoldCheck service and the CFD modeling provided the information they needed to understand the cooling limits of their data center and how much future growth their data center could sustain."
Upsite's other solutions, including KoldLok® and HotLok® products, have increasing visibility in other parts of the world as well, including Europe where Upsite has a regional office in Utrecht, Netherlands. With all of its patented optimizing products and services, Upsite is dedicated to making data centers more cost-effective and energy-efficient.
About Upsite Technologies, Inc.
Upsite Technologies, Inc. develops energy-efficient, high-availability solutions specifically designed to optimize a data center's critical physical infrastructure and ensure site reliability, flexibility, and uptime. Upsite is an ENERGY STAR Service and Product Provider Partner.
As the leading innovator of engineered sealing solutions, Upsite continues to research and develop products and services to complement and enhance the already extensive lines of KoldLok® and HotLok® products and KoldWorks® services. Our inventions optimize thermal load capacity, improve equipment reliability, target hotspot remediation, reduce intermittent equipment failures, minimize bypass airflow, and diminish the capital costs associated with installing additional cooling equipment.
Upsite's well-engineered solutions are employed by data centers worldwide to help reduce energy and operating costs, while improving reliability. Upsite's products and services currently optimize more than 25 million ft2 (2 million m2) of data center space. Visit http://www.upsite.com for more information.
Contact:
Cullen Curtiss
505.946.3457
###