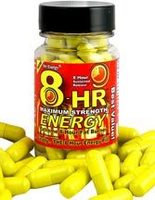 Bhelliom corporation is proud to be making marketing history by being the first nutritional supplement manufacturer to not only launch but build a brand into mass retail using primarily viral video Internet marketing
Boca Raton, FL (PRWEB) October 15, 2008
"Bhelliom corporation is proud to be making marketing history by being the first nutritional supplement manufacturer to not only launch but build a brand into mass retail using primarily viral video Internet marketing", said Casey McCarthy, founder and CEO of Bhelliom Corporation.
McCarthy is referring to the recent release of his company's first viral video titled "8 Hour Energy - Use It As You Choose!" a comical parody of Fox's 24 featuring a Jack Bauer - esque character fighting off intruders with a burst of energy he receives from taking 8-HR Energy. This video has put Bhelliom's flagship product, Mr. Energy 8-Hr Energy on the map. The initial video has been so successful, he says, that his company intends to expand this into a series of videos.
Bhelliom's first viral video has received well over 100,000 views on Youtube alone since its initial launch in July of this year and has been featured on several popular video sites such as metacafe.com, revver.com, spike.com viddler.com as well as video.google.com and dailymotion.com just to name a few.
"The tremendous response has been more than gratifying, we had such a great time making this video! We can't wait to start production on our full 8 Hour Energy series! It's going to be a blast," McCarthy says.
Mr. Energy 8-Hr Energy is a daily nutritional energy supplement which harnesses the technology of a sustained release formulation to provide the body with a perfect amount of natural vibrant energy throughout the day with no crash.
This supplement makes use of a recent government study - commissioned by the U.S. Armed Forces - The study states that low levels of caffeine (2 - 10 mg) consumed every hour consistently throughout the day are much more effective at providing usable long-lasting energy than a single large dose.(100 -200 mg)
Ivy League schools conducted a research study that revealed the way most Americans obtained their daily dose of energy is ineffective because most people consumed large amounts of caffeine (large cups of coffee, sugar filled energy drinks / high caffeine energy pills) early in the morning in order to have alertness and productivity but ended up crashing.
Bhelliom Corp. the manufacture of Mr Energy 8 Hour Energy has taken this technology to a whole new level by combining not only sustained release caffeine but other energy igniting herbs to produce an 8 Hour Energy supplement with no crash. In this process they were able to give the average American consumer nearly 4 ½ more days in a year, just by eliminating the need for that 20-minute afternoon power nap.
Now, with the release of the current video and the impending release of the rest of the series, more people than ever before will benefit from this amazing product - and find the time to do the things that really matter to them. You can view the Youtube.com box office splash HERE. or visit 8-hr.com for more information about Mr Energy 8 Hour Energy.
Bhelliom Corp. manufactures the most amazing and effective natural supplements known to man. For more information, contact Casey McCarthy at info @ bhelliom.com or visit bhelliom.com
# # #