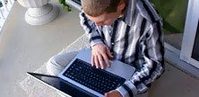 (PRWEB) April 9, 2010
Living in a rented property can be a frustrating experience if you want to stop wasting energy. After all, someone is not likely to install measures such as loft insulation at their own expense. Nor will replacing the inefficient heating system or installing renewables figure too much in their plans either.
Persuasive reasons why a landlord should install energy saving measures
But on March 26th the Energy Saving Trust have provided a solution - helping tenants persuade their landlord to pay for and undertake some of these energy saving measures! It may sound like a tricky sell, but when you consider that grants and discounts are available for a variety of energy saving measures, and that a tenant's landlord could also claim tax allowance, it perhaps won't be as hard as people think. Some grant funding for energy efficiency measures can be accessed by the tenant if the landlord gives permission for the measure to be carried out.
Also – there is one other reason why a landlord should consider improving the energy efficiency of their properties – and that is because a property which is warm, comfortable and cheap to run is far more desirable to prospective tenants than one which isn't. And, also remember that landlords are now legally obliged to show prospective tenants the property's Energy Performance Certificate (EPC). So by installing energy saving measures now, your landlord will be improving the EPC rating of the property potentially making it easier to rent in the future.
How to download Energy Saving Trust's landlord letter and encourage a landlord to take action now
To help encourage a landlord to take action Energy Saving Trust have pulled together a letter that you can email to them outlining how they can make your home and their property more energy efficient.
Energy Saving Trust Landlord Letter - England
Energy Saving trust Landlord Letter - Scotland
Energy Saving Trust claim that all tenants have to do is customise the letter accordingly, copy and paste it into a blank email and then send it off to their landlord, remembering to double check that all of the helpful links have been copied across before sending the email. Energy Saving trust believe the email should provide a good starting point for discussions with your landlord on improving the energy efficiency of the property. Energy Saving Trust also encourage people to tell them how they get on by leaving a message on their Energy Saving Trust Facebook page.
Energy Saving Trust also give simple and quick ways people can stop wasting energy in their rented home immediately:
•Turn the thermostat down.
Reducing the room temperature by 1°C could cut your heating bills by up to 10 percent and typically saves around £55 per year. If their is a heating programmer, set the heating and hot water to come on only when required rather than all the time.
•Is the water too hot? The cylinder thermostat should be set at 60°C/140°F.
•Close curtains at dusk to stop heat escaping through the windows and check for draughts around windows and doors.
•Always turn off the lights when you leave a room.
•Don't leave appliances on standby and remember not to leave laptops and mobile phones on charge unnecessarily.
•Only boil as much water as is needed (but remember to cover the elements if you're using an electric kettle).
•Use a bowl to wash up twice a day rather than leaving the hot tap running and you could save around £25 a year on a household's gas bills.'
•Use energy saving light bulbs. They last up to 10 times longer than ordinary bulbs, and using one can save someone around £40 over the lifetime of the bulb. This saving could be around £65 over its lifetime if replacing a high wattage incandescent bulb, or one used for more than a few hours a day.
###