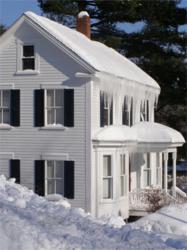 Taking advantage of home automation systems can significantly help manage the variations in an electric or gas bill.
Detroit, MI (PRWEB) January 23, 2013
Many people spend the majority of their time indoors during the cold winter months, which often means more electricity is being used. Not only is energy use high because heating systems are working overtime, but more hours of darkness means more light usage, and more time at home means other devices are often running also, such as televisions and stereo systems. All of this electricity usage adds up to not only an increased carbon footprint, but also a hefty electric bill.
It can seem inevitable to have to spend a lot on electric bills during the winter, to keep a home warm and cozy, but there are steps that homeowners and renters can take to reduce their energy usage, and save money.
1. One of the best high-tech ways a homeowner or renter can save money on energy bills, and help the environment, is to invest in a home automation system. A home automation system is a great way to not only monitor the safety and security of a home, but these systems can also allow users to monitor almost every home system, from a smartphone or personal computer. This means the thermostat and temperature of the home, indoor and outdoor lights and other systems can all be monitored remotely, saving a homeowner big on heating and electric bills. The creators of SecuritySystemReviews.com offer consumers reviews of the best home automation companies, to help individuals find systems that are going to best suit their needs, and help save energy and money in the short and long-term.
2. Reverse ceiling fans during the cold winter months. It may sound a little counter-intuitive to have a fan running when it's cold outside, but actually, a ceiling fan that is running in reverse helps to circulate warm air throughout the rooms of a home. Many fan systems have a setting that allows the fan to run in reverse, and by setting the fan on a low, reverse setting, heat can circulate from the ceiling where it may be trapped, to the rest of the room.
3. Cover floors. For homeowners with hardwood or tile floors, adding a rug or carpet covering can make a room feel a lot warmer than it would otherwise feel.
4. Seal cracks around windows and doors. Cracks in areas around a home are one of the most common ways for warm air to escape, and cold air to enter, so prior to the start of winter, take the time to find and seal all of these cracks. Caulking works for smaller cracks and crevices, and for larger openings sealing solutions are available at hardware stores.
5. Keep home heating systems well-maintained. A heating system that is in poor condition or not working properly is one of the biggest reasons many homeowners see a big increase in energy bills.
About the Company
SecuritySystemReview.com is a website providing home security system reviews for consumers, in order to assist in making an informed decision regarding home safety and security. The site compares all aspects of home security systems, including pricing and types of security system equipment.