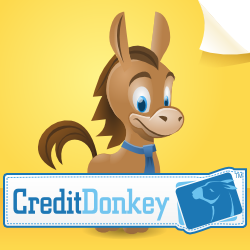 tips to help families save money
Los Angeles, CA (PRWEB) February 07, 2012
With Punxsutawney Phil predicting six more weeks of winter and the rising costs of energy, CreditDonkey.com, a credit card comparison and consumer financial education website, released a new infographic to help consumers save money on their electricity bill.
Infographic: http://www.creditdonkey.com/energy-cost.html
According to a CreditDonkey.com analysis of recent U.S. Department of Commerce data, 6% of annual consumer spending is spent on communication services and utilities, such as cable or satellite television, cell phones, water, electricity, and natural gas.
"With so much of our household budget allocated just for basic needs such as electricity, we put together an infographic illustrating the rising cost of energy," says Charles Tran, founder of CreditDonkey.com. "We also illustrate tips to help families save money, such as by paying utility bills with the best credit card rewards to earn cash back."
Visit CreditDonkey.com to view the full infographic to Stay Afloat When Energy Costs Are on the Rise.
The full infographic includes:

Household Heating Costs Trends
Electricity Price Trends
Energy Source Projections
Household Appliance Average Wattage Breakdown
Environmental Impact
Tips to Save Money
Consumers can visit CreditDonkey.com to compare credit card deals. CreditDonkey.com publishes credit card reviews, deals and tips to help Americans make informed credit decisions. They can search, compare and apply online, finding the best credit cards for their individual needs.
Media Contact:
Charles Tran
charles(at)creditdonkey(dot)com
###