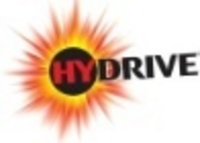 Yo, your butt be bangin'!
RYE, N.Y. (PRWEB) February 13, 2008
Consumer research conducted by the HYDRIVE Energy Drink Company indicates that the only thing that men between the ages of 20 and 29 do more of than look for dates is consume energy drinks. In fact the average young male drinks 6.3 energy drinks per week. In honor of Valentines Day and in recognition of how much energy you need to be a world class dater, HYDRIVE is happy to present nine very useful dating tips for guys who want to be successful in the dating scene.
1. Never walk away from an ugly date, run at full speed.
2. Don't judge a book by its cover. However, if your date shows up wearing skin tight purple velour pants and a bedazzled "Foxy Boxing" t-shirt...judge away.
3. No matter how into hip-hop you might be, when you first greet your date, don't shout, "Yo, your butt be bangin'!"
4. You'll never have a second chance to make a first impression. So lose the fedora.
5. It's okay to lie, especially if you don't plan on seeing your date again. In fact, if this is the case, definitely lie.
6. Doing the "running man" is not a good use of dating energy.
7. Dating is all about math. Being with two 5's is as good as being with a 10.
8. There's a fine line between being persistent, and stalking. That line is called a restraining order.
9. Always make eye contact, but if your date has a wandering eye, don't follow it.
For more Hydrive dating tips visit http://www.Hydriveenergy.com/dating.
About HYDRIVE
HYDRIVE energy drink is the pioneer of the "better energy" movement with its first-to-market line of low sugar, non-carbonated, spring water energy drinks and recently introduced nutritionally enhanced energy drinks. HYDRIVE has partnered with the leading speed dating site Cupid.com/PreDating(TM) to do an integrated partnership that includes sampling at speed dating events, advertising and sponsorship.
HYDRIVE ENERGY LLC was founded in 2006 by beverage executives Mike Weinstein (former CEO Snapple Beverages) and Brian O'Byrne (former CEO Yoo-hoo/Orangina). The company is headquartered in Rye, N.Y., and is focused on bringing healthier energy drinks to market. For more information, call 914-925-9100 or visit http://www.hydriveenergy.com.