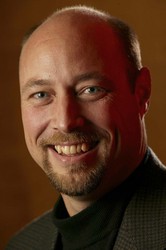 Prenova is helping its customers control costs in a difficult economy by negotiating lower utility rates and reducing energy consumption
Atlanta, GA (PRWEB) August 3, 2009
Prenova, Inc., a privately held energy services provider managing over $2 billion in energy spend for dozens of national brands, today announced record financial results for second-quarter 2009. The company achieved the highest quarterly sales in its history and delivered quarter-over-quarter recurring revenue growth for the twelfth consecutive quarter. EBITDA for the quarter improved 50% over the same period in 2008. For the year, Prenova's recurring revenue has grown by 40% and backlog has more than doubled.
"Prenova is helping its customers control costs in a difficult economy by negotiating lower utility rates and reducing energy consumption," said Michael Nark, Prenova's President and Chief Executive Officer. "As a result, we continue to add customers across all of our service lines. We're also seeing significant renewals from existing customers, which points to the long-term value we deliver."
During the second quarter, Prenova achieved the highest monthly revenue in its history, recording a 22% month-over-month increase in June. Q2 also saw the release of Energy Analytics, an advanced energy efficiency reporting solution that provides customers with access to both energy supply and energy demand-related data.
Prenova's services target both energy supply - the rates and fees paid to utilities and third-party suppliers - and energy demand. Supply-side solutions include Energy Procurement and Utility Management Services. On the demand side, Prenova provides Remote Monitoring of HVAC, lighting, refrigeration, and other critical building systems. The company's Energy Consulting unit performs energy audits, installs energy management technologies, and helps companies take advantage of rebates offered by many utilities. In combination, these services can reduce energy costs by 10-20% for most customers.
About Prenova
Prenova helps companies control energy spend by reducing utility costs and improving energy efficiency. We work hand-in-hand with our customers to develop an energy strategy that fits their unique business needs. Then we help them implement this strategy consistently across the organization by providing services that span the entire energy lifecycle. From sourcing energy to controlling energy consumption, Prenova's solutions can reduce energy spend by 10-20%. That's why companies like Burger King, Costco, Dollar Tree, Dress Barn, and Home Depot turn to Prenova.
For more information, please visit http://www.prenova.com.
# # #