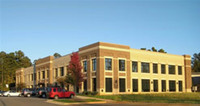 Dave's technical breadth and creative problem solving have already positively impacted our operations
Atlanta, GA (PRWEB) May 5, 2010
Atlanta-based Utilities Analyses, Inc. (UAI), a national player in energy commodity management services continues its expansion with the addition of three new employees at its metro Atlanta headquarters. The company continues to add staff at an unprecedented pace, despite the economic downturn.
Jon Christopher, a recent graduate of Georgia Tech in Atlanta, has been hired as an Analyst. Prior to joining UAI, Jon completed an internship at Citigroup. "We are excited to have Jon on the UAI team," says UAI President Kevin Shaw. "Even as a recent graduate, Jon brings with him great work experience with professional service firms. Everything Jon approaches, from supply-side pricing alternatives to negotiating with suppliers, is done with a client-oriented perspective."
Janet Hodges joins the team as the Office Manager, where she handles a number of special projects, as well as interfaces with clients and keeps the office and staff organized. Hodges has several decades of experience in running and managing firms across a variety of industries. Shaw says, "We are enthusiastic to have Janet on board at UAI. Janet brings a vast experience in managing the front office of professional service firms. She has been able to perform with excellence and attention to detail any of the many projects that she manages."
Dave Bachtel has joined the IT team, where he is responsible for analyzing utility data. Prior to joining UAI, Dave worked as an IT consultant for several firms in the Atlanta area. "Dave's technical breadth and creative problem solving have already positively impacted our operations," says UAI Vice President Dale Huff. "Dave's technical expertise will help us to analyze our utility rate data with greater efficiency and new insight."
UAI has seen its revenues grow more than 50% over the past year. The company attributes its success to aligning itself with clients who desire energy supply-side services and utility cost savings in the midst of tight energy budgets. The company helps large multi-site national corporations, industrial users and government entities reduce energy spend through commodity energy procurement solutions, objective utility rate tariff analysis and utility bill processing, which result in bottom-line cost savings.
About Utilities Analyses, Inc.
Since 1986, UAI's utility rate consultants have helped our customers with utility bill cost reduction. UAI provides energy supply side services that reduce costs and utility budgets for commercial, industrial, government, and institutional clients managing multi-site locations. With unbiased rate and tariff analysis of regulated utilities and energy procurement in deregulated service areas, UAI identifies usage patterns of electric and natural gas spends that can be transformed into bottom -line cost savings. http://www.utilitiesanalyses.com.
# # #