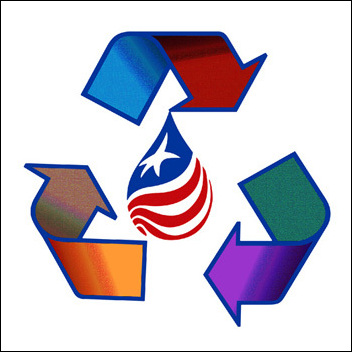 Natchez, MS (PRWEB) January 11, 2007
U.S. Sustainable Energy Corp. (OTC: USSE.PK) -- http://www.ussec.us -- has announced the official launch and availability of their new organic-based biofuel, discovered during research into the creation of alternative fuel sources from waste biomass. The new biofuel has been tested by independent labs, and is being heralded as the first 100% renewable and environmentally friendly fuel source able to serve as a permanent replacement to diesel fuel -- with none of the negative traits associated with traditional biodiesel or other green energy alternatives.
The new biofuel, referenced internally as SoyMazia 128, demonstrates several properties superior to any other green fuel source available, including a heating value of 128,000 BTU per gallon. The USSE biofuel costs less than fifty cents per gallon to produce, and 1 bushel of soybeans can create literally 5 gallons of biofuel - in comparison to 1.5 gallons for any other biodiesel on the market. The biofuel discovery is also superior to diesel and biodiesel for resistance to all weather conditions, remaining fluid and flowing at temperatures down to -90 degrees Fahrenheit.
Their state-of-the art manufacturing technology uses a highly efficient process to breakdown vegetable feedstock and extract the most energy possible, so that nearly 100 percent of the feedstock results in three usable products: liquid biofuel, carbon ash, and biogas. The carbon ash is a rich natural fertilizer containing nitrogen, potash, and orthophosphate, and the biogas can provide 100 percent of the power needed to operate and maintain the USSE manufacturing facility.
Management of U.S. Sustainable Energy Corp. are focused on leveraging the superior performance and low cost of the organic-based fertilizer and biofuel within bundled power plant operations, turnkey energy contracts, ethanol production, and other critical applications that rely heavily on energy as a cost component. Their entrance into the green energy sector marks a well needed advancement in viable alternative fuels.
For more information on USSE, visit their website at http://www.ussec.us, or visit their official information bureau at http://www.maximuscommunications.com.
Investors are cautioned that certain statements contained in this document as well as some statements in periodic press release and some oral statements are "Forward-Looking Statements" within the meaning of the Private Securities Litigation Reform Act of 1995 (the "Act"). Forward-looking statements include statements which are predictive in nature, which depend upon or refer to future events or conditions, which include words such as "believes," "anticipates," "intends," "plans," "expects," and similar expressions. In addition, any statements concerning future financial performance (including future revenues, earnings or growth rates), ongoing business strategies or prospects, and possible future actions, which may be provided by management, are also forward-looking statements as defined by the Act. Forward-looking statements involve known and unknown risks, uncertainties, and other factors which may cause the actual results, performance or achievements of the Company to materially differ from any future results, performance or achievements expressed or implied by such forward-looking statements and to vary significantly from reporting period to reporting period. Although management believes that the assumptions will, in fact, prove to be correct or that actual future results will not be different from the expectations expressed in this report. These statements are not guarantees of future performance and the Company has no specific intention to update these statements.
###