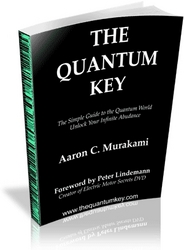 Spokane, WA (PRWEB) July 2, 2009
Have you ever wondered if there are technologies that could rapidly solve the energy crisis? What if some were being built by thousands of people around the world and you never even knew about it? To answer these questions, Aaron Murakami, an investigator of exotic energy technologies, has compiled quite a list of interesting solutions that some experts claim are impossible.
Some of these include a battery charger that can bring batteries back from the scrapyard while charging them, old or new, without heating them up, an electric heater that has been tested, verified and published and the tests verify there is seventeen times more heat produced than electricity that can be accounted for on the input, an ignition system that can explode tap water on contact or greatly increase the power or gas mileage you get out of the same amount of gas, a mechanical pendulum that produces more mechanical work that it takes to run it, and other amazing devices that operate on principles that seem to have conveniently been left out of the text books.
Most people have been programmed to believe that anything that can hold up to these claims must be some crazy perpetual motion scheme. But an astonishing fact is that none of these potential energy solutions have anything to do with perpetual motion but very sound physics principles that most people are never taught in school or elsewhere. They are all based on a mostly unknown branch of physics known as Non-Equilibrium Thermodynamic Systems or NET Systems, since you wind up with a NET amount of work from what you started with.
In addition to showcasing many systems that claim to produce more work than it takes to run them, The Quantum Key by Aaron Murakami also describes a very simple model of how some of the natural forces of the universe work including what gravity, time, inertia and other mysterious concepts such as faster than light travel. Murakami says this model is based on observation, some published science, personal experiments and just plain common sense.
What's claimed to be so amazing about this model is that just about anyone can understand it without any physics, or other science background. As a matter of fact, there aren't any mathematics involved at all.
The Quantum Key describes a model of how the universal forces work and technologies that operate on the natural principles of open systems that allow the machines to give us more work than we have to pay for. Quite possibly, The Quantum Key is the holy grail of stimulation needed to get the Green Energy movement on the right track.
For additional information about this 4th edition of The Quantum Key, visit: http://www.thequantumkey.com
About Aaron Murakami, BSNH:
Aaron Murakami has been involved with alternative energy research and development for the last ten years in addition to being involved with sustainable agricultural, self help and consciousness technologies rooted in quantum physics and other holistic projects. Aaron is a co-founder of one of the most well-known online discussion forums that open sources green energy technologies and has over 40,000 registered members.
Contact:
Aaron Murakami, B.S.N.H.
White Dragon Press
(509) 228-8658
http://www.thequantumkey.com
###