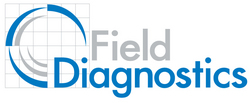 Fairless Hills, PA (PRWEB) March 4, 2009
Macy's, Inc. and Field Diagnostic Services, Inc. (FDSI) have announced a plan to partner in California to optimize the air conditioning unit performance at Macy's stores and distribution centers across the state.
Bonnie Knowlton, Director of Energy at Macy's West, said, "Macy's has undertaken a number of initiatives to reduce our energy consumption and related carbon footprint and costs. FDSI's technology and services will be used to assess the current performance of our a/c units and then ensure that they are successfully tuned to run at an optimal level. Our analysis suggests we could save approximately 20% of our a/c related operating costs through this process and reduce the carbon footprint of these units by a similar amount. The savings will pay for the investment in a matter of months."
Todd Rossi, President of Field Diagnostics, elaborated, "Our partnership with Macy's is a validation of our strategy of working with national accounts to help save considerable energy costs by ensuring that their a/c units are efficiently tuned to optimize their performance. FDSI's HVAC Service Assistant diagnostic tool is designed to analyze the performance of a/c units, identify the work required to make the units run properly, verify that the work was executed correctly, and provide a comprehensive online reporting module for the management of the process and the engineers utilizing the tool. Air conditioning is typically the second highest energy cost in commercial buildings, after lighting. There is tremendous opportunity for enterprises to reduce this cost with the appropriate tune-up of their a/c units."
By integrating patented tools, algorithms and software, Field Diagnostic Services, Inc. (FDSI), based in Fairless Hills, PA, provides technology and services to assess the performance of air conditioning equipment and optimize its energy efficiency. Since 1994, FDSI's engineers have produced technology used to assess and improve the performance of more than 300,000 heating and cooling units across the U.S. FDSI was the 2003 AHR Innovation Award Winner for its HVAC Service Assistant tool. FDSI's customers include many Fortune 500 facilities, mechanical service companies, heating and cooling equipment manufacturers, and electric utilities. FDSI's solutions have been selected by Bank of America to deploy in thousands of banking centers nationwide. Bank of America also has made a strategic investment in FDSI to support the company's growth in the blossoming green technology marketplace.
Macy's, the largest retail brand of Macy's, Inc. (NYSE:M), delivers fashion and affordable luxury to customers at more than 800 locations in 45 states, the District of Columbia, Puerto Rico and Guam. Offering distinctive assortments including exclusive fashion and home brands, Macy's stores are operated by four regionally based retail divisions - Macy's East, Macy's Florida, Macy's Central, and Macy's West - and an online store at Macy's.
FDSI may be reached at 267-583-6330, via Field Diagnostic Systems Inc.
###